Miss Seed, Mrs Taylor and Mrs Topham would like to welcome you to Nursery!
Introduction to Nursery
Within Nursery we encourage children to engage in a range of play activities which help the children to make progress in each of these key areas of learning and development:
Personal, Social and Emotional Development.

Communication and Language.

Literacy.

Numeracy.

Knowledge and Understanding of the World.

Physical Development.

Creative Development.
Your child's time in Nursery will be organised so that the children can choose from a range of activities and, in doing so, build up their ability to select and complete tasks. This is also known as Continuous Provision. The children are also helped and encouraged to take part in small and large group activities led by the teachers which introduce them to new experiences and help them to gain new skills, as well as helping them to learn to work with others.
Fun in the Sun!
This half term, the children will be learning about the summer time. The children will explore the change in season and make comparisons to prior learning about the autumn, winter and spring times. They will find out about what to wear in the summer time, how to keep their bodies safe in the summer time and typical summer fun activities such as visiting the seaside, going to the park, going swimming etc.
The children will also learn about going on different types of holidays such as beach, skiing, camping, and caravan. They will find out about and name a variety of vehicles that can take you to different holiday destinations and discuss how they travel - in the air, on water, on the road or tracks.
The children will find out about, name and identify a range of animals that live under the sea. They will describe what they look like, what they like to eat, how they move and where they live under the sea - the different environments.
As always, the children will continue to enjoy listening to a wide range of stories and learn lots of new songs and rhymes linked to the above themes of learning. They will also enjoy role-playing in a range of different scenes and sceanrios such as in an ice- cream shop, at a camp site, at the beach, Peppa Pig's park etc.
Alongside this, the children will also learn about and celebrate Father's Day and Eid, and they will spend some time visiting their new Reception classes ready for September (more details to follow shortly).
You should have already received a Nursery class newsletter outlining the children's key learning opportunities for this half term, ideas of things you can do and games you can play at home to help, however, please feel free to ask a member of staff for another copy if needed, or to discuss this further.
Other Information
Useful Websites
http://www.bbc.co.uk/learningzone/clips http://www.naturedetectives.org.uk
http://www.bbc.co.uk/schoolradio/subjects/earlylearning/
Class Fund
Please can we remind all parents that the class fund money for this term is now due. It is £1.00 per week and you are welcome to pay weekly or the full amount for the half term. This money is used for providing the children with tasting, baking, craft and investigation activities.
Bedtime Books
Soon your child will receive a Bedtime/Story book to share at home on a weekly basis. Your child must have a book bag to put the book in before they will receive one. School book bags can be purchased from the school office.
Class Newsletter
We have sent home a class newsletter informing you of this half term's topic, the types of activities your child will be participating in, the knowledge, understanding, opportunities and experiences your child will gain. There are also some ideas of things you can be doing at home to support your child's learning. If you need another copy of this letter, please ask one of the Nursery members of staff.
Thank you and we hope you find this information useful.
Here are some photographs of the fun activities the children have been engaged in so far -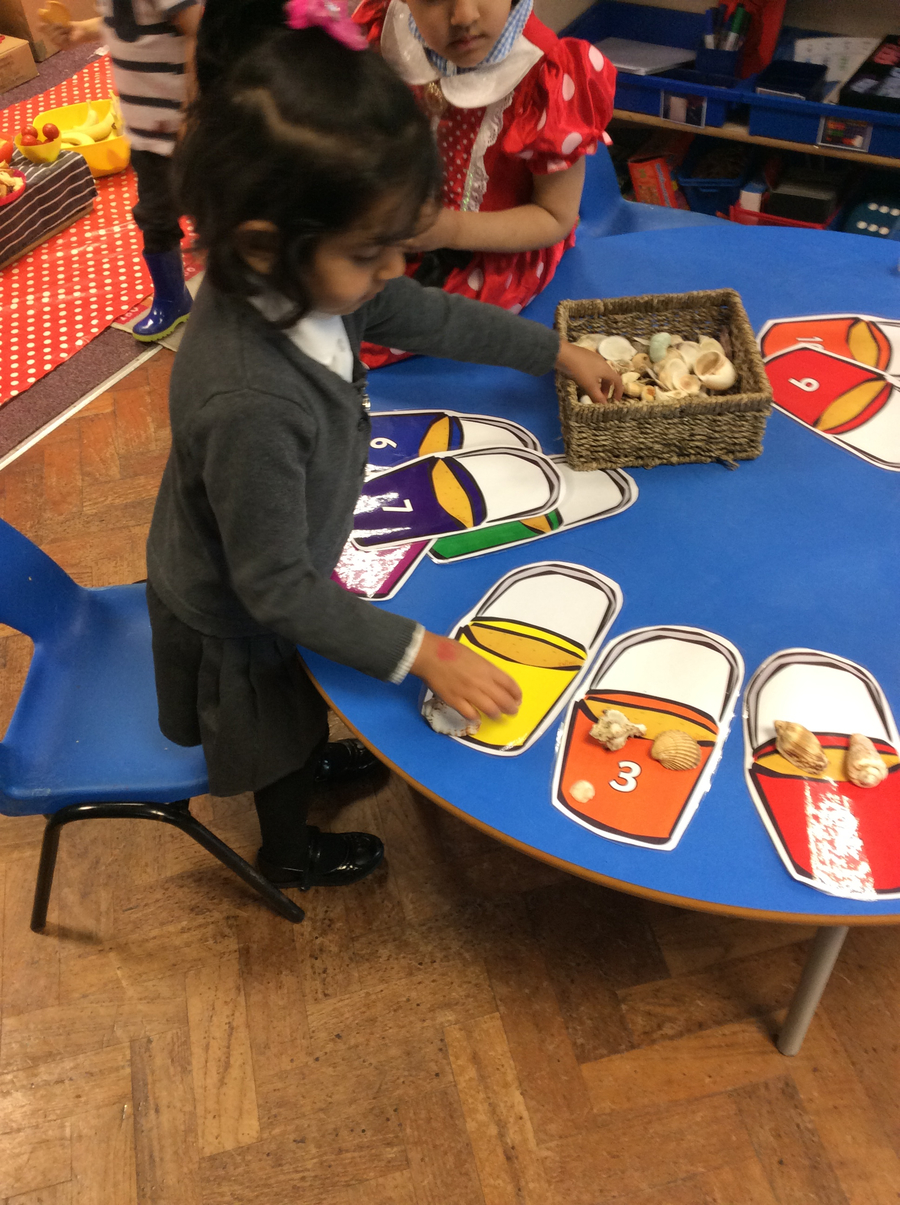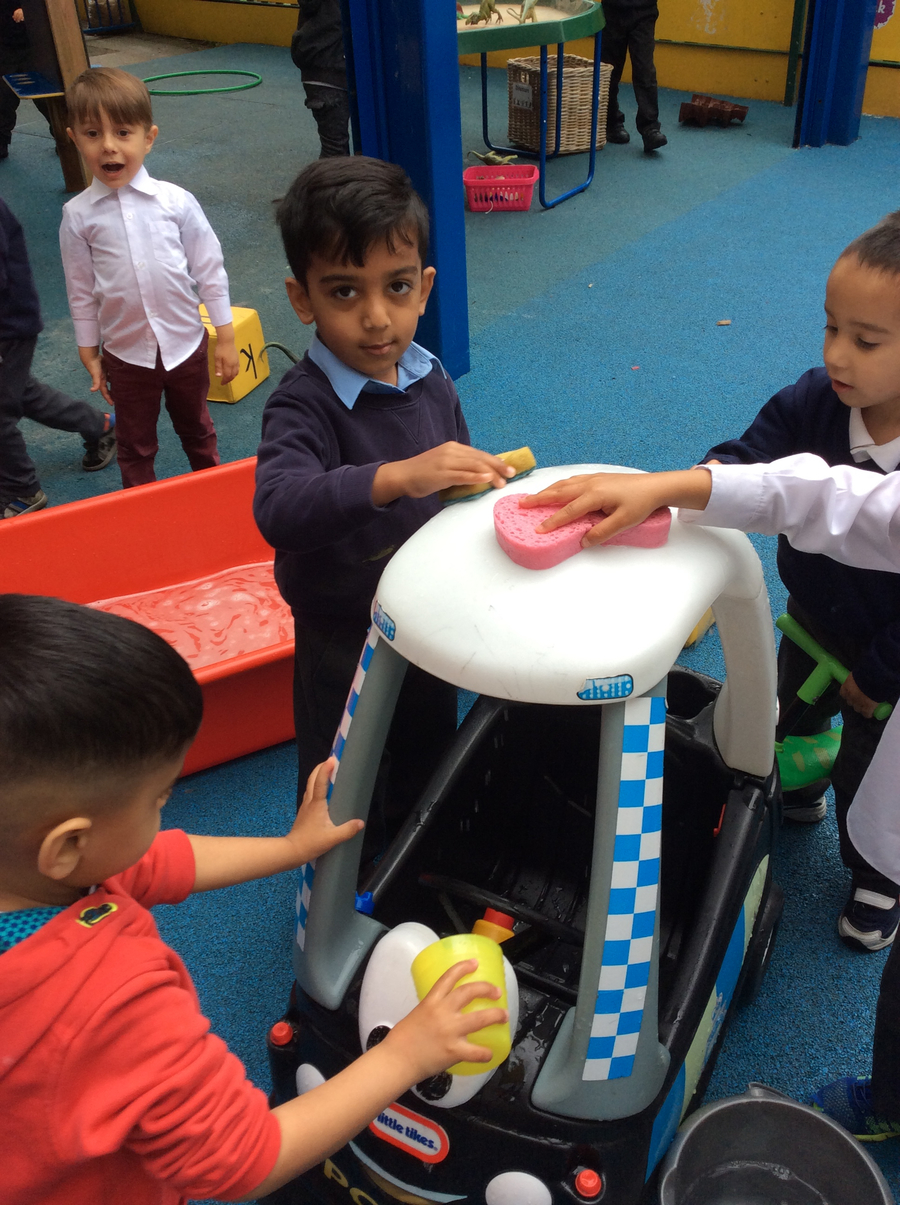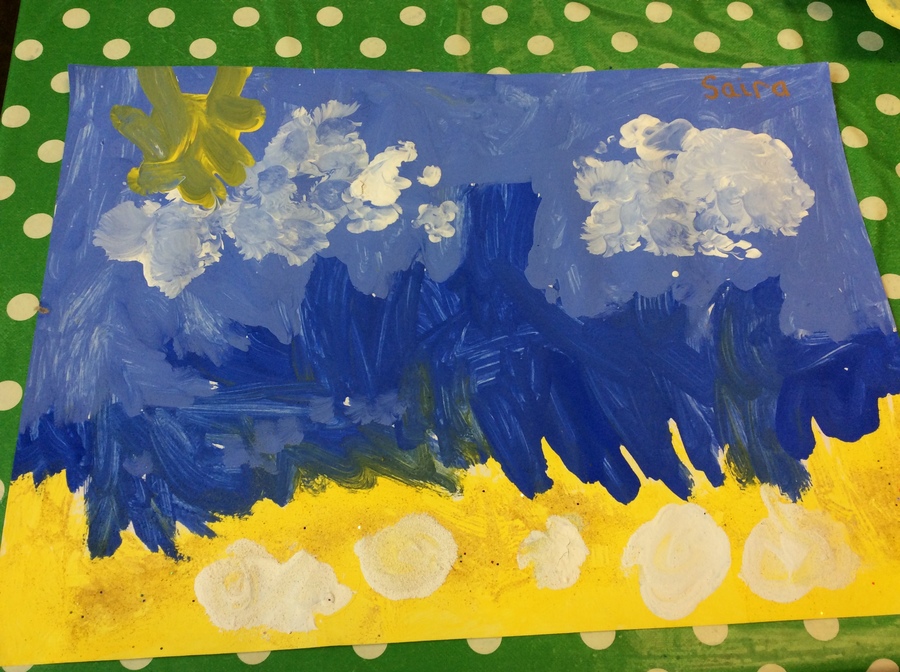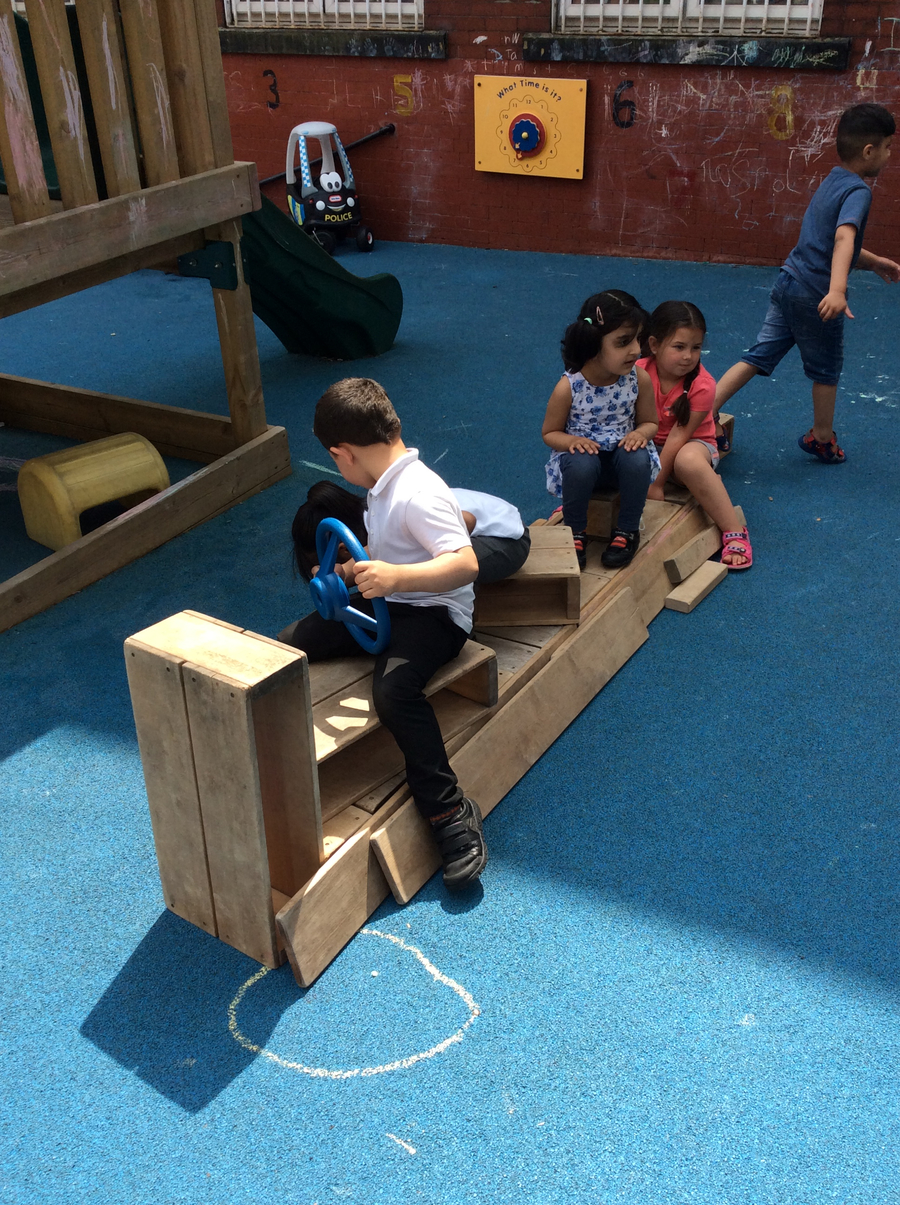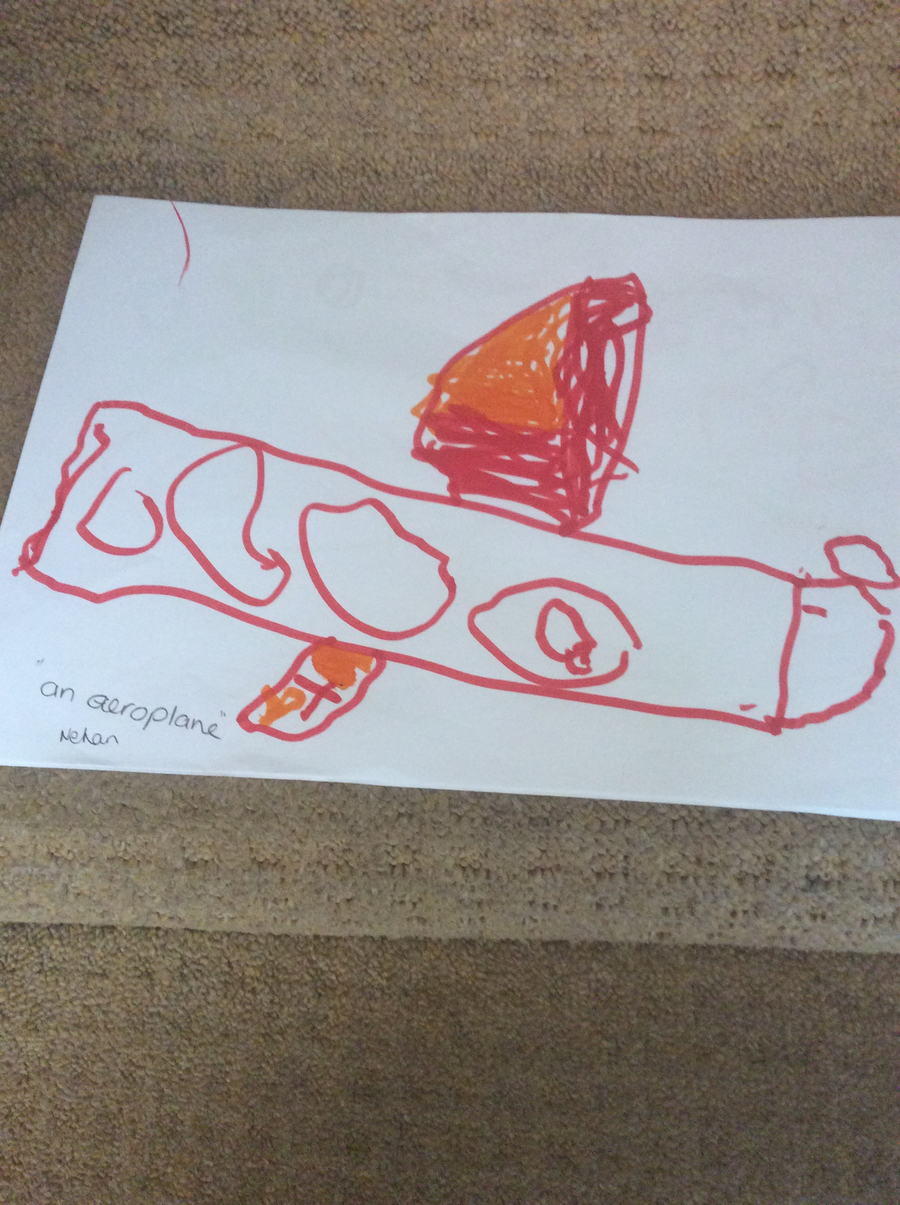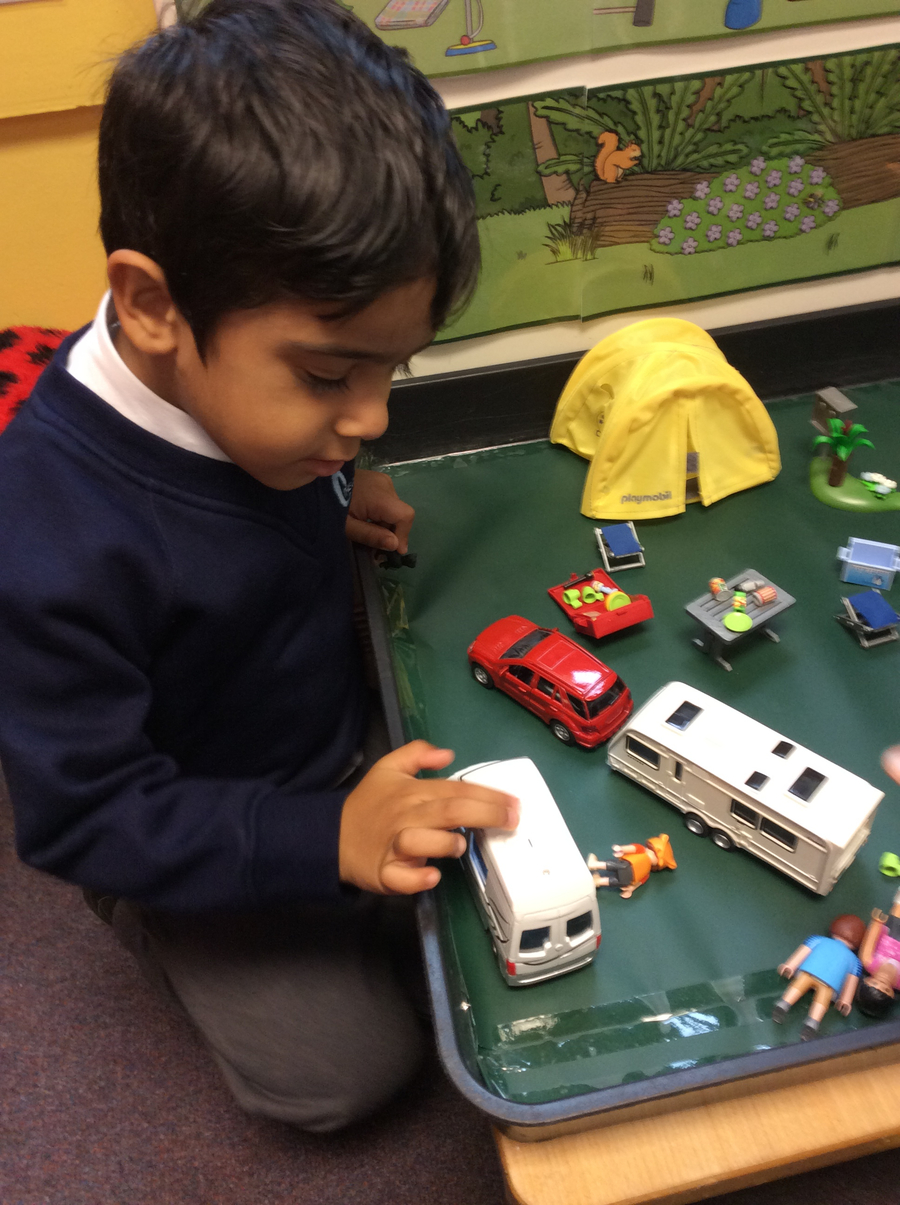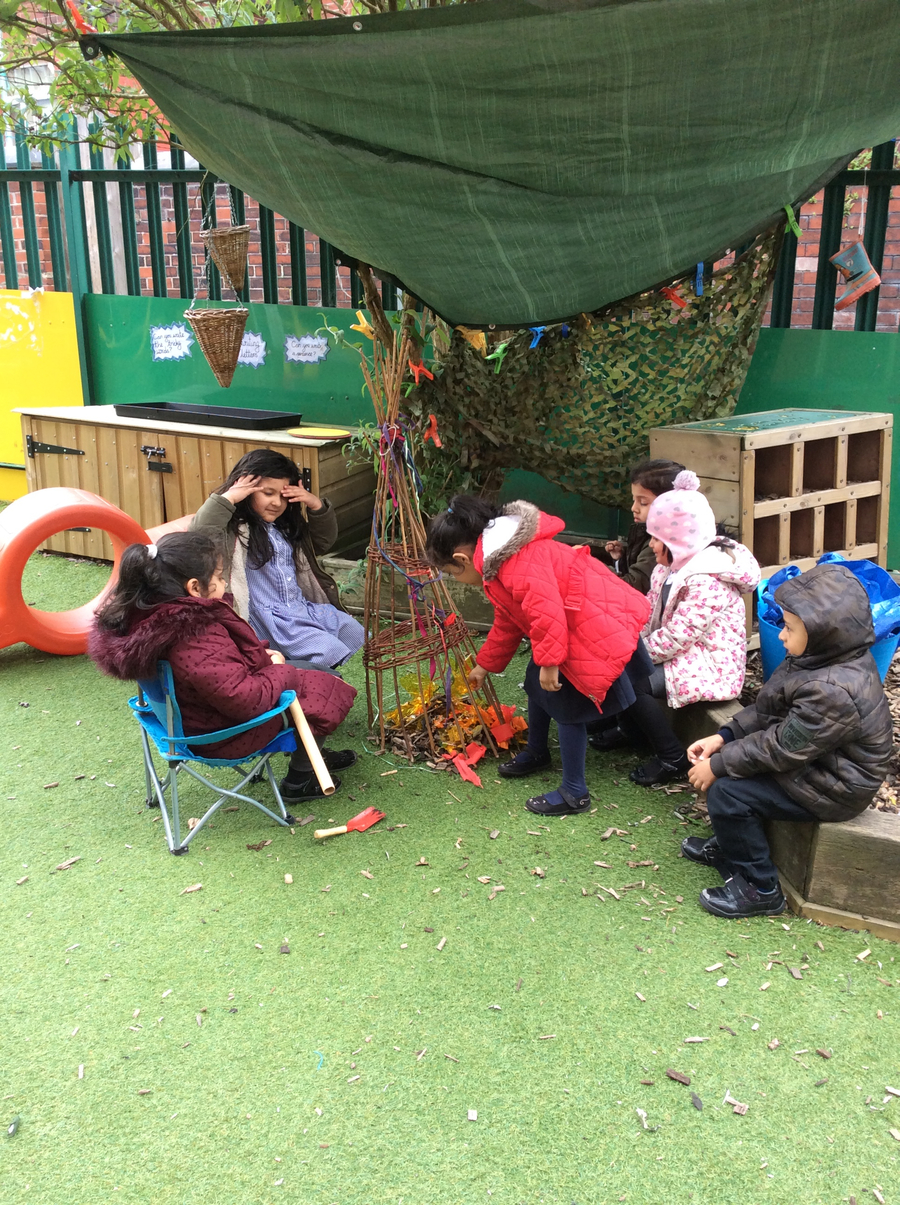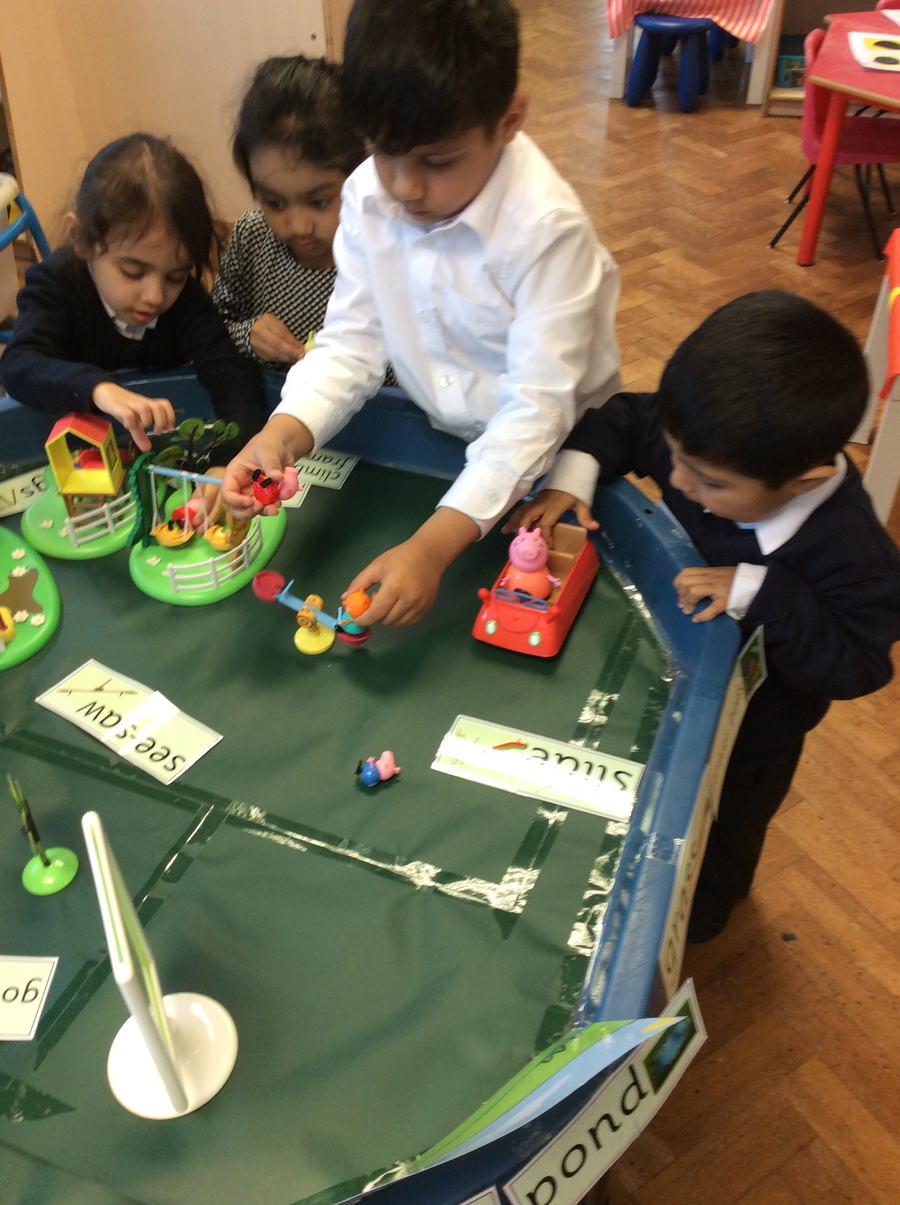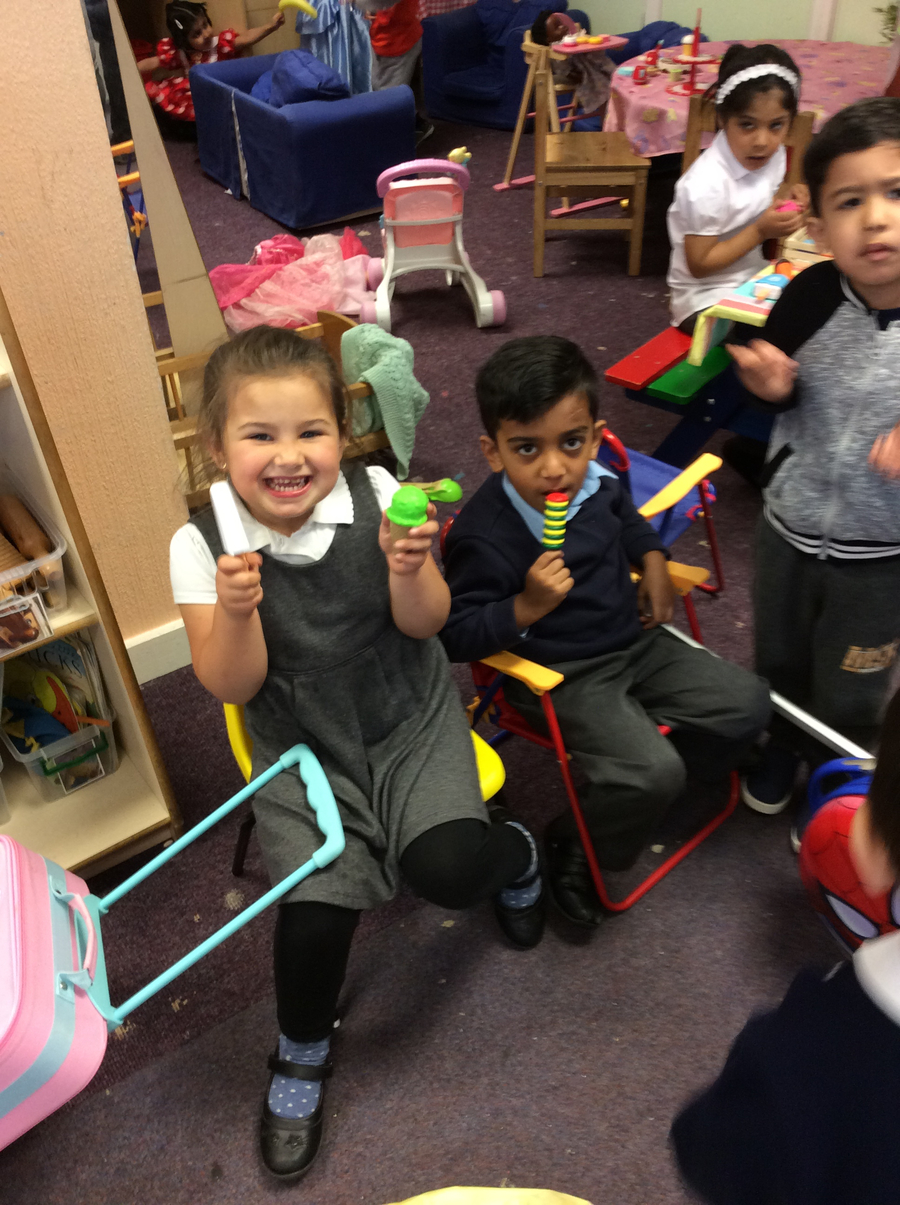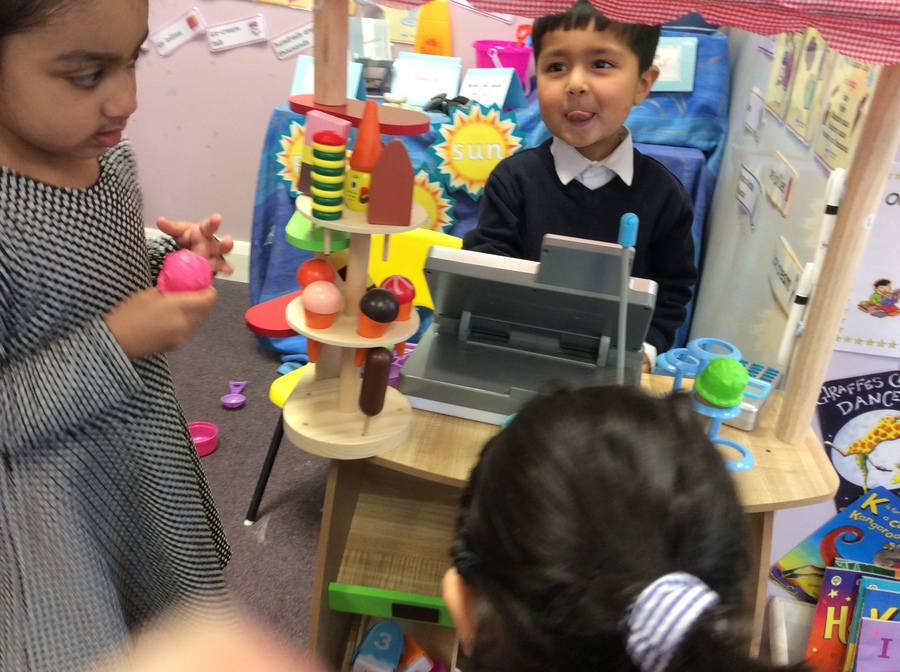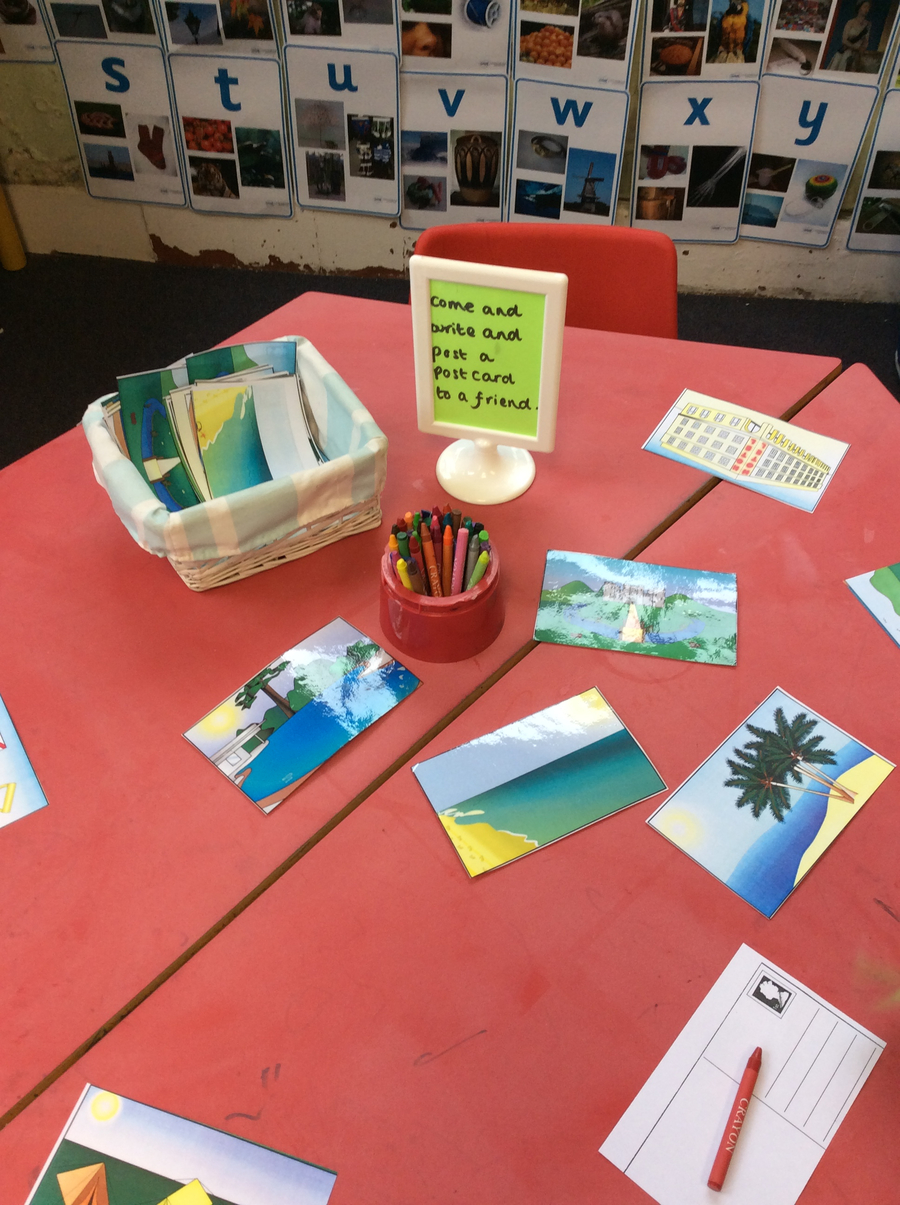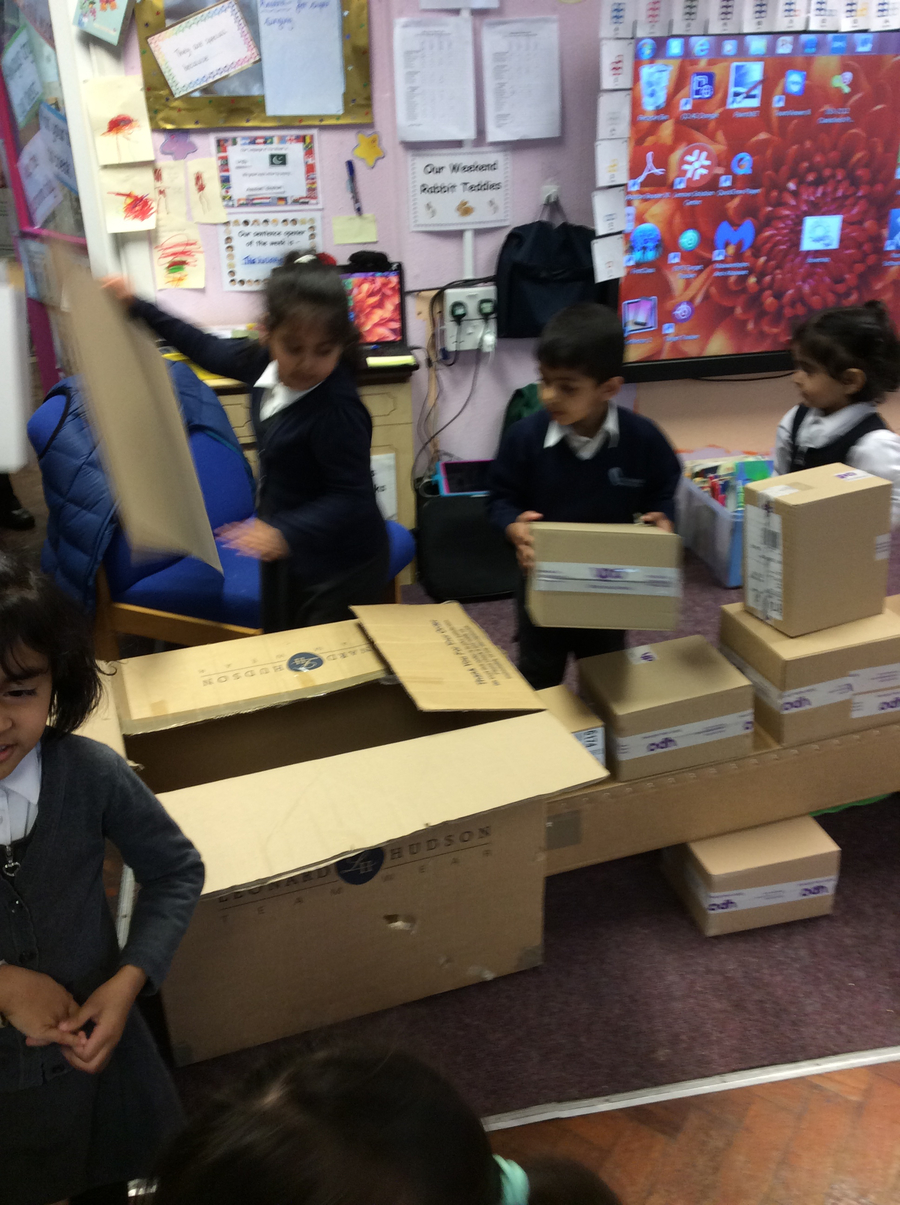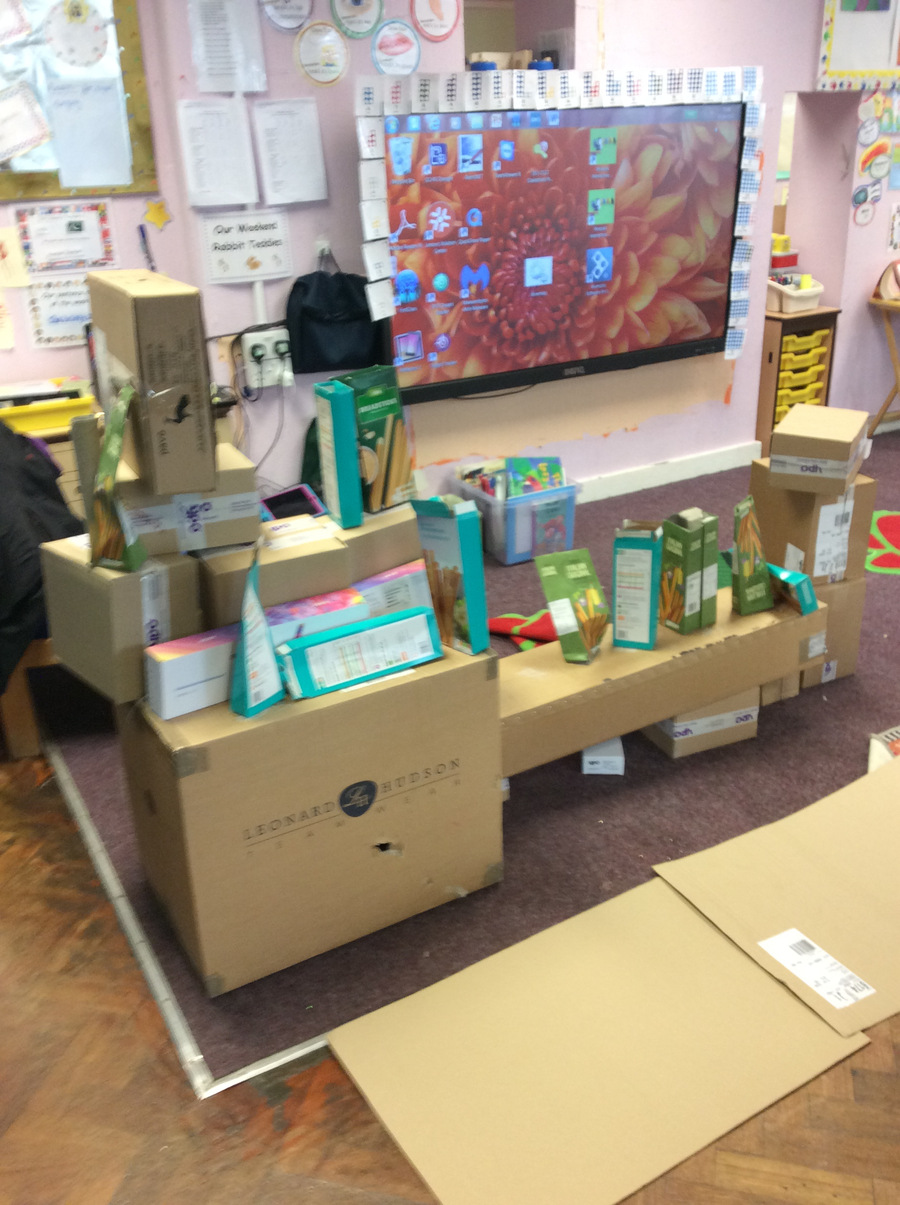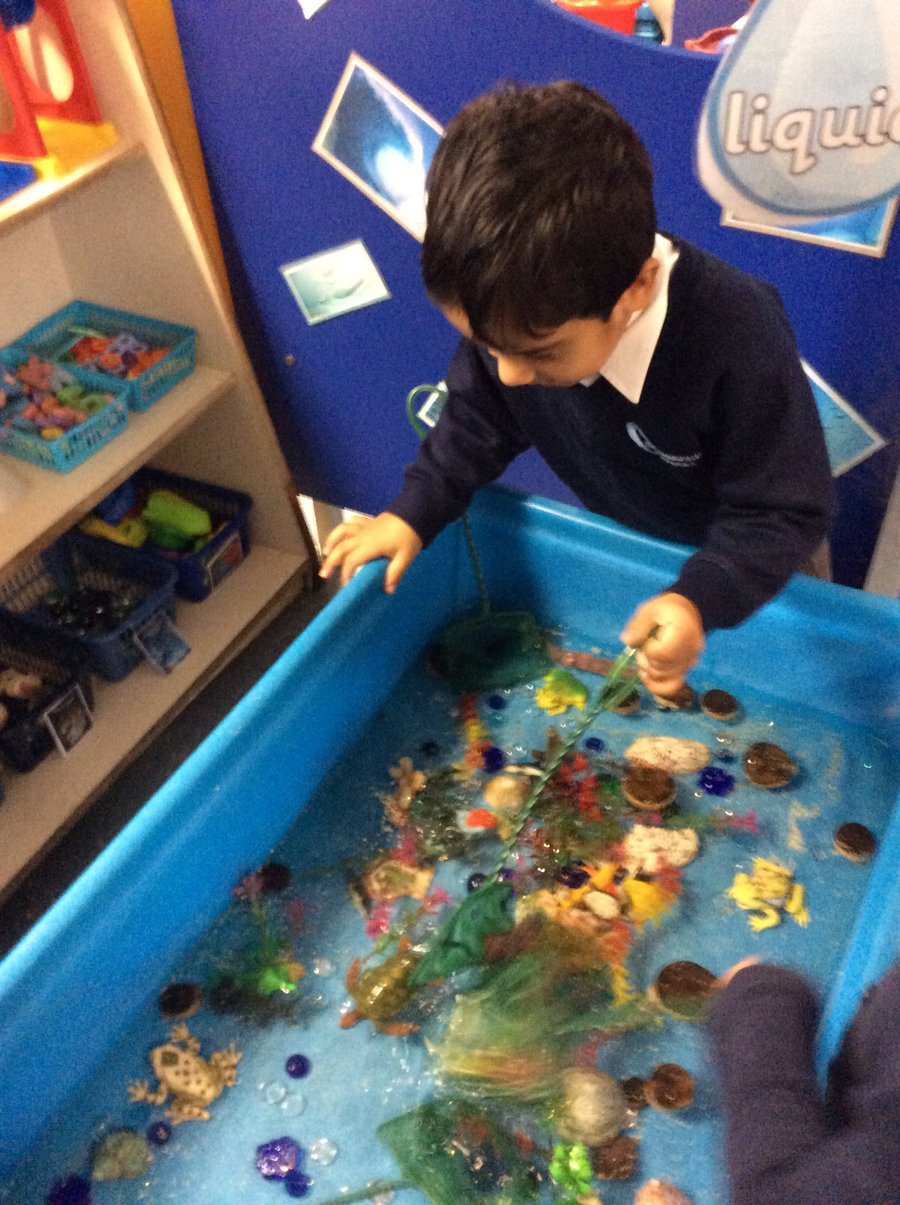 Pancake Day 2017
We enjoyed celebrating Pancake Day. We learnt about how Pancake Day is typically celebrated, and in other countries in the world around us. We enjoyed making pretend pancakes in the role play area, making and tasting real pancakes with different toppings as snack time, we participated in pancake tossing races and we placed numbered pancakes in order in the frying pan.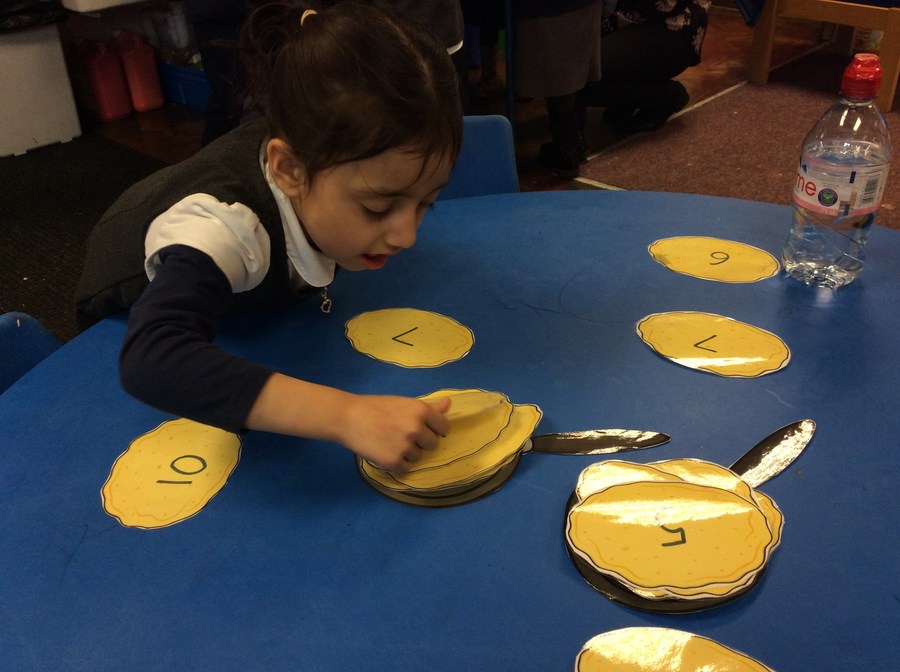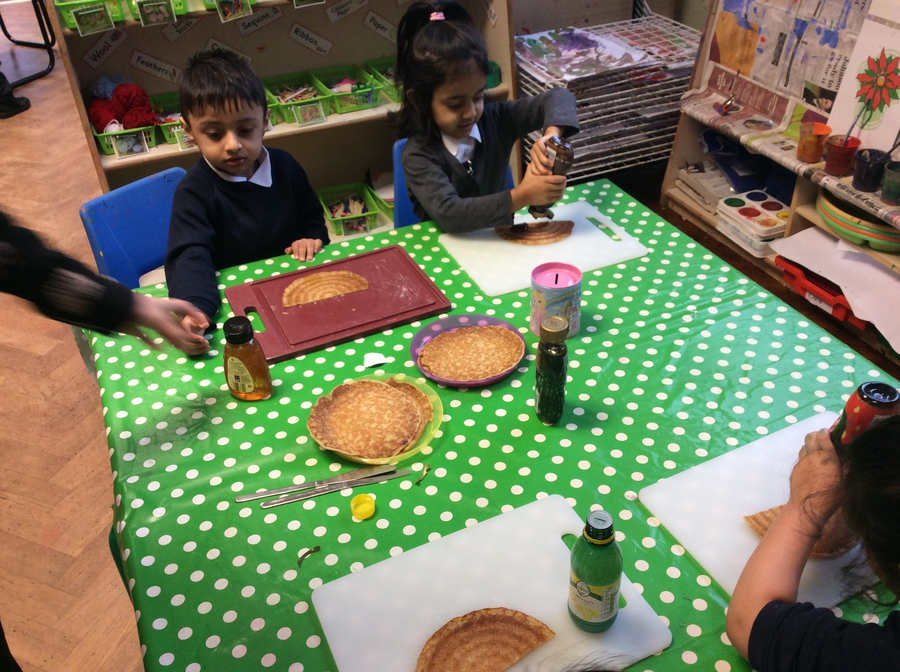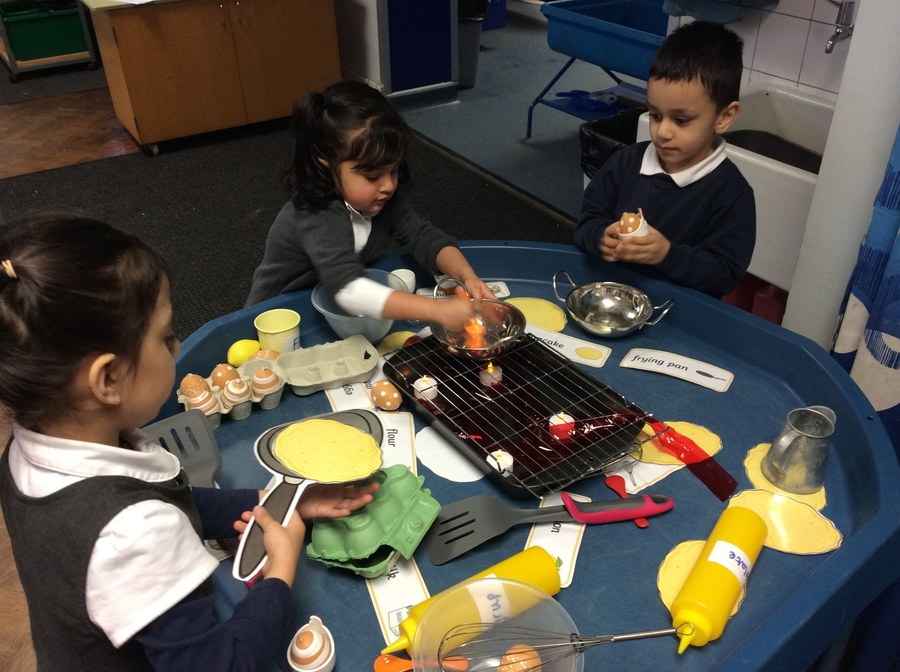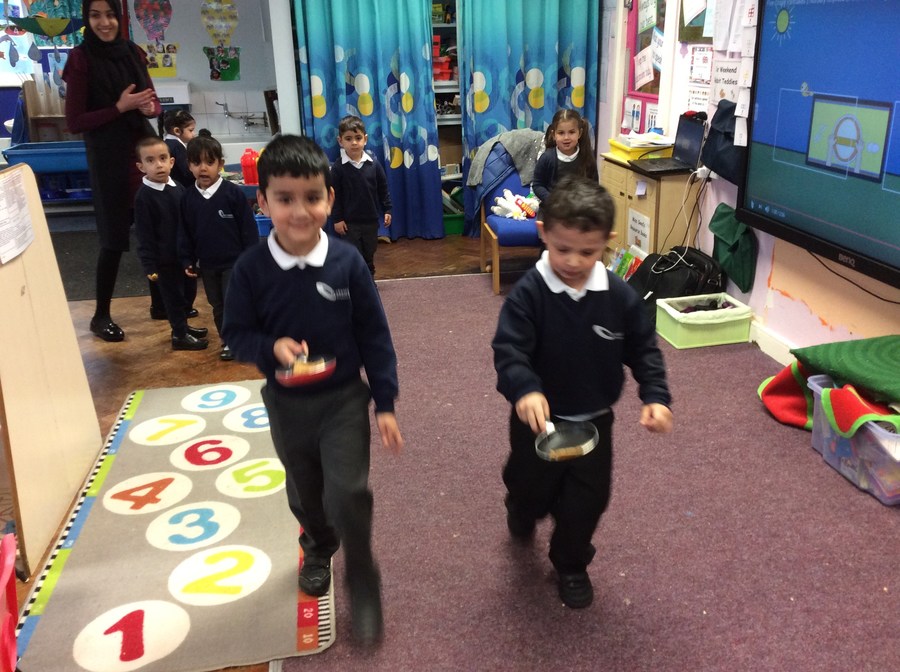 World Book Day 2017
We enjoyed celebrating World Book Day. We listened to the 'We're Going on a Bear Hunt' story and acted it out using our bodies to make actions, repeating words and phrases from the story and in the role play area. We made our own bear masks and drew pictures of bears. We enjoyed making muddy footprints wearing our wellies outside and using brown paint. We also came to school dressed up as our favourite characters from books or magazines.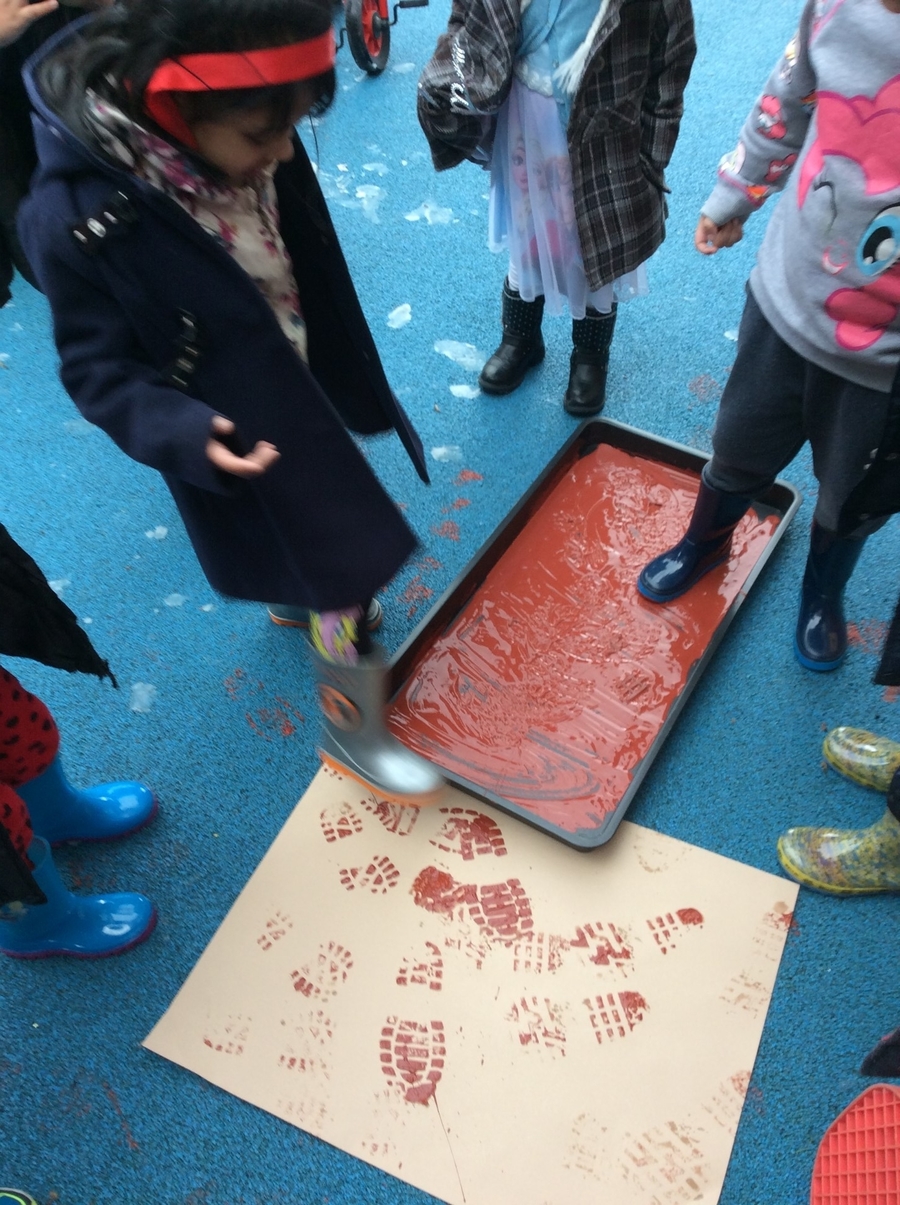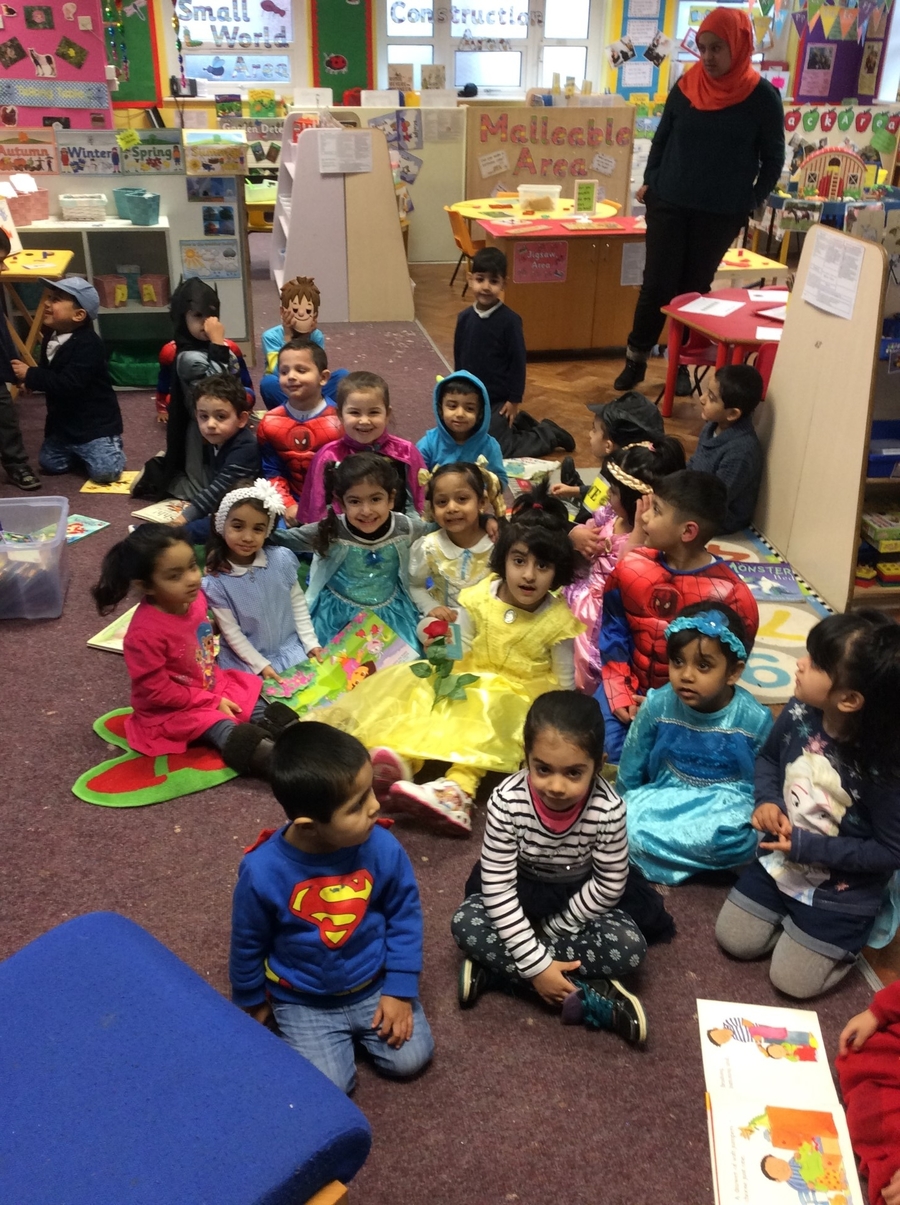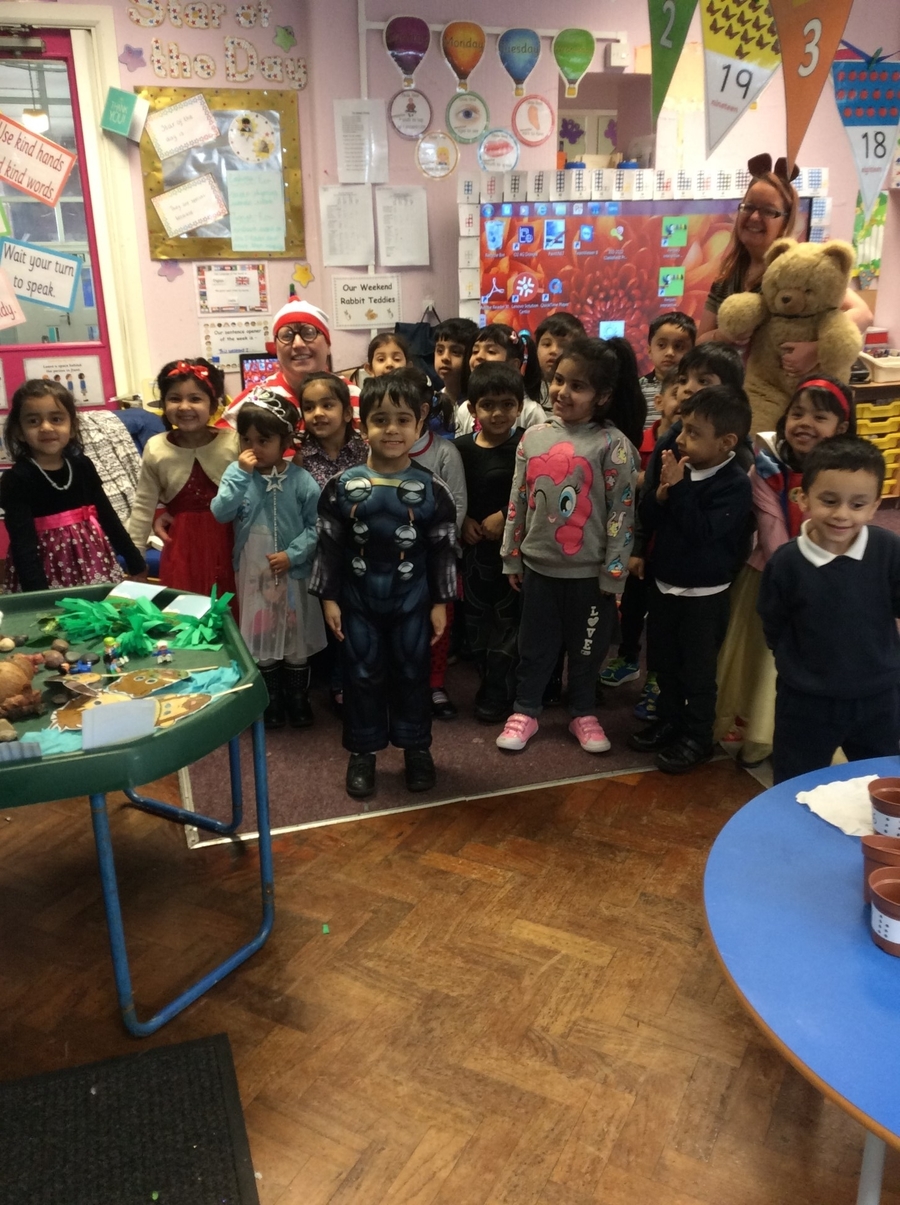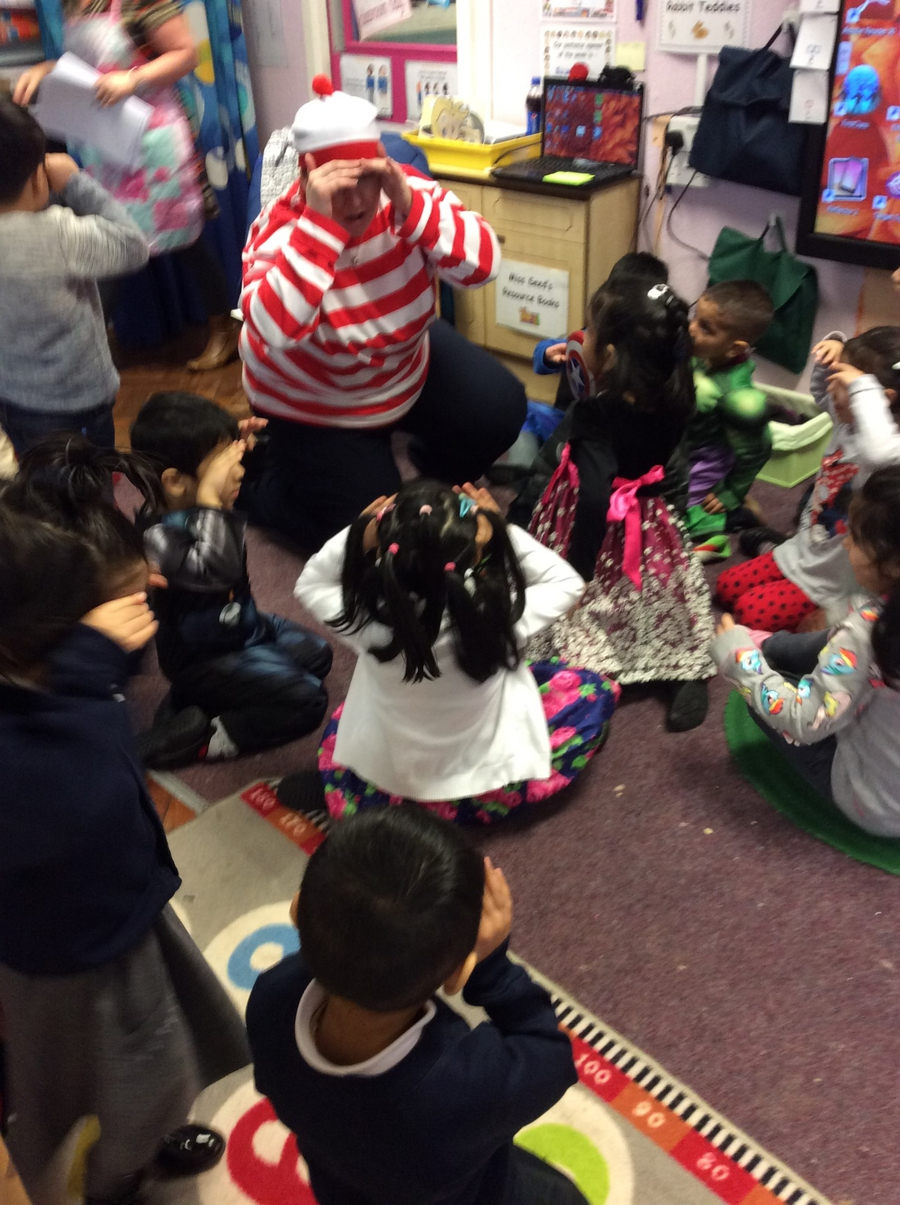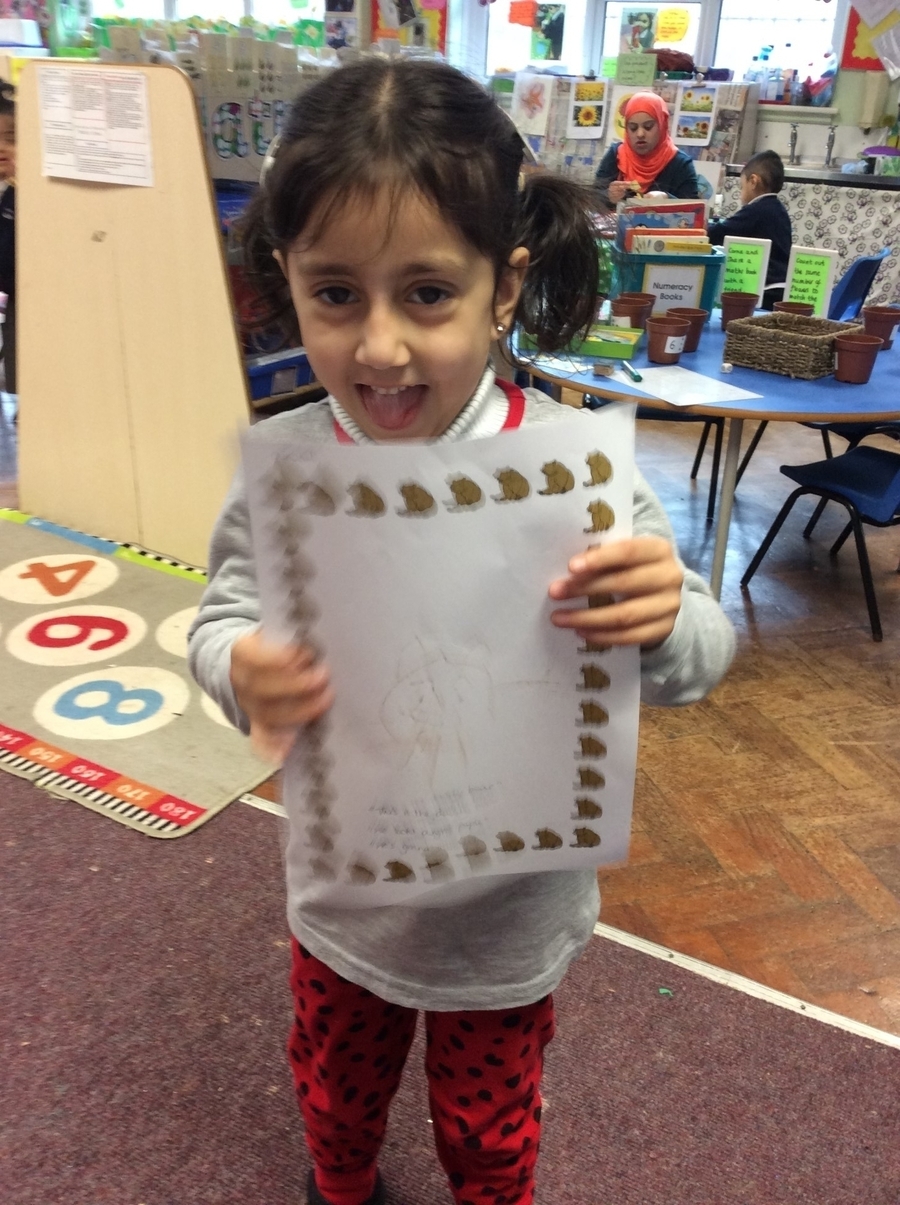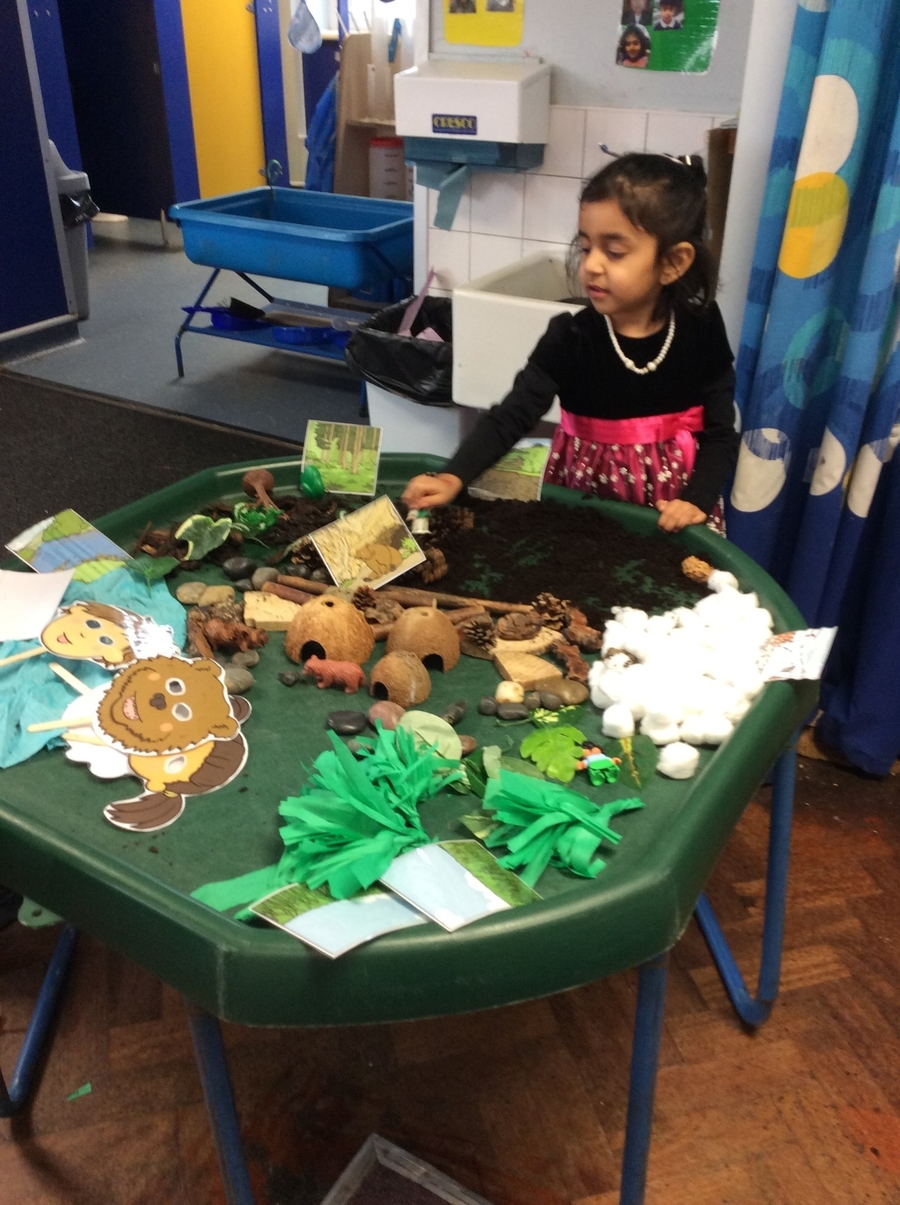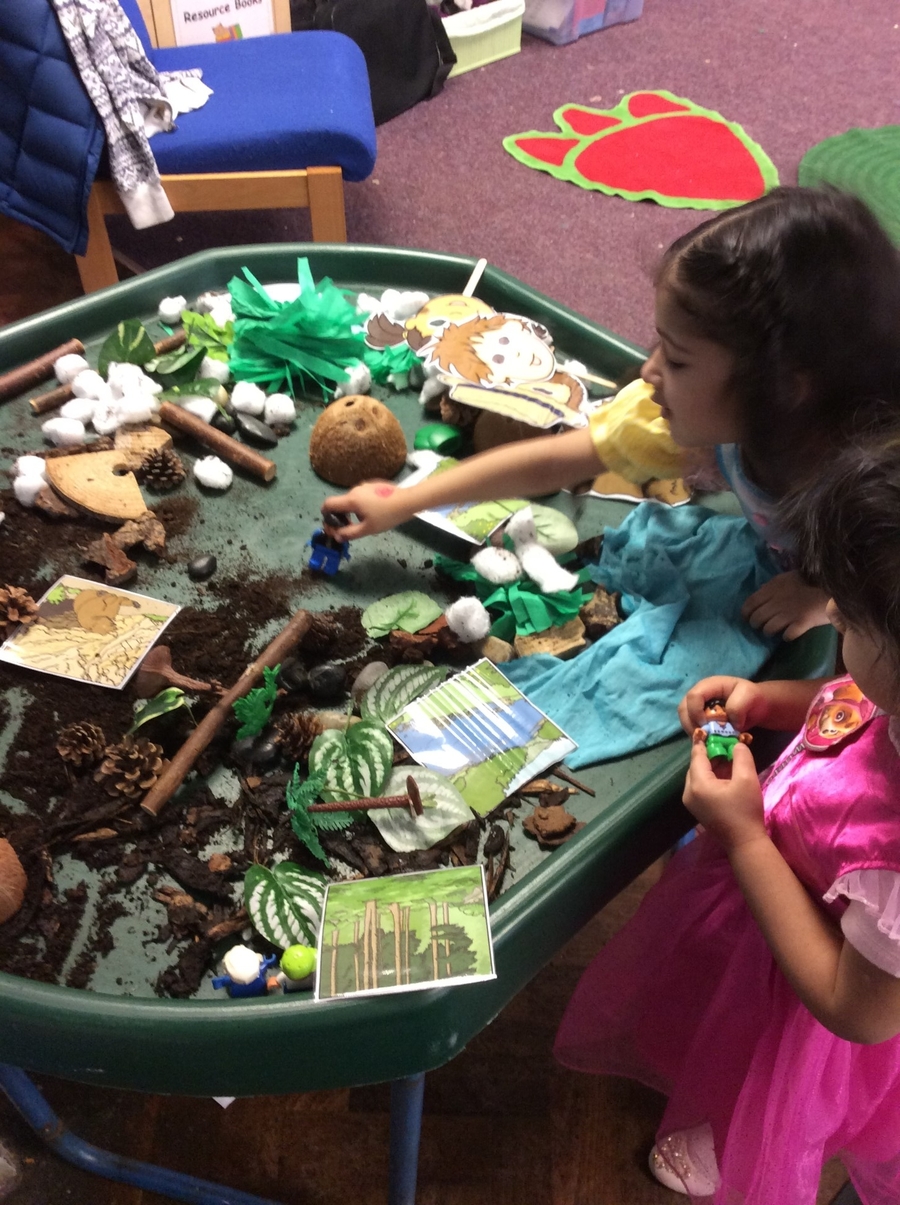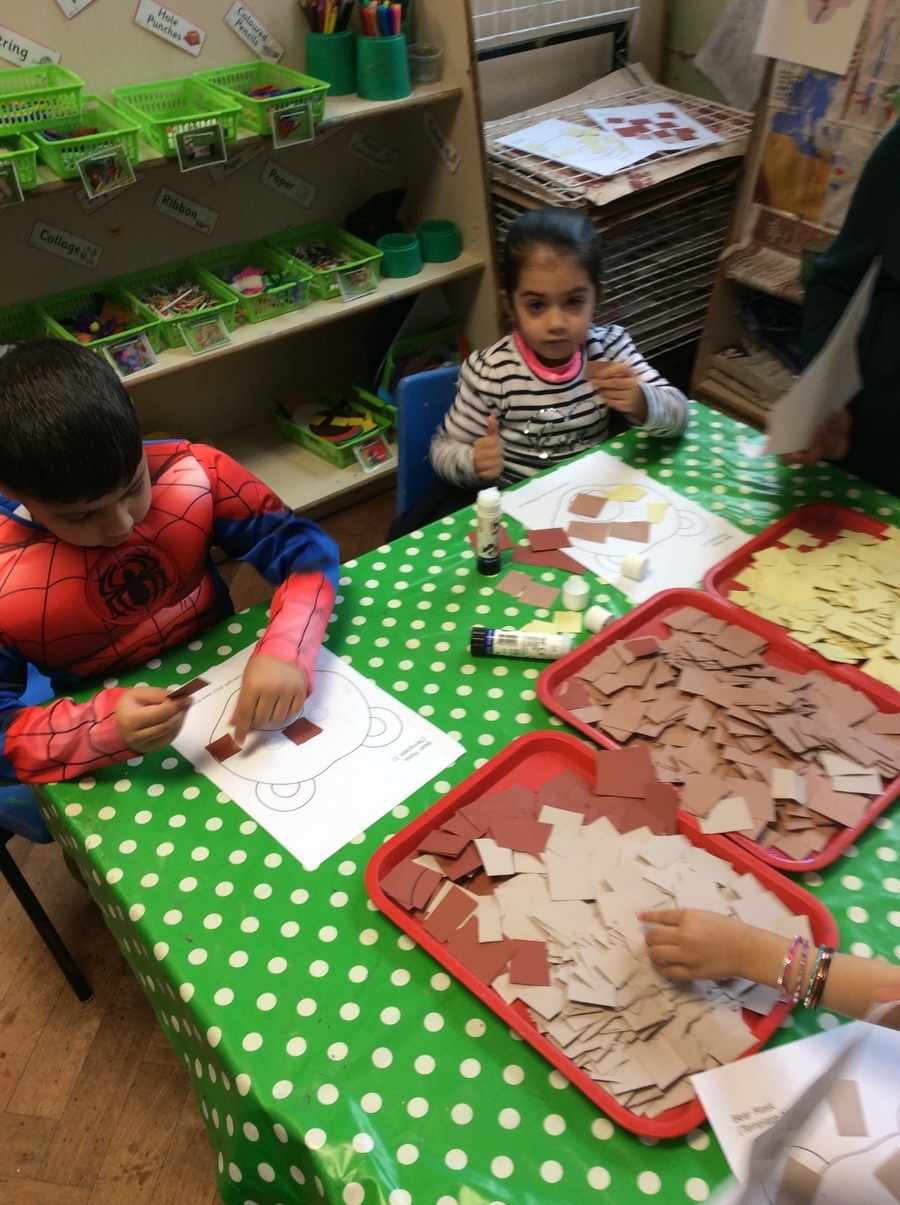 Easter Fun Day 2017
We enjoyed celebrating Easter by paricipating in an Easter Fun Day. We had our faces painted to look like the Easter Bunny. We made chocolate Easter nest cakes and enjoyed tasting hot cross buns at snack time. We had egg and spoon races and an Eatser egg hunt in the classroom. We also made and decorated Easter hats and bonnets.