Welcome to Year 6
Staff:
Teachers: Mr Prendergast (TLR) Mr Khan (AHT) Miss Morrish (AHT) & Mrs Smith
Teaching Assistants: Mrs Kazmi, Mrs Dust & Miss Fitzpatrick
In Year 6, we are beautiful, but unique and together we are a masterpiece!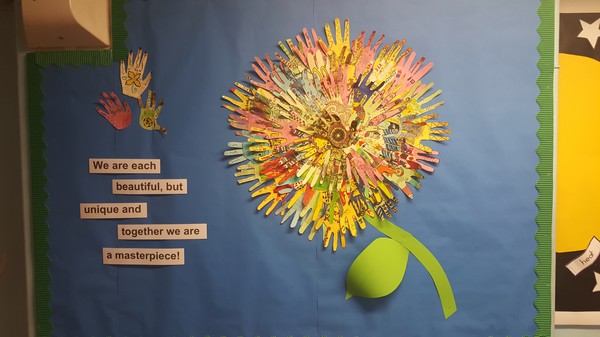 What will we be learning about in this half term?
English: We will be writing diary entries using our knowledge from our Viking topic. To make it more exciting and challenging for our children, we will be writing from the perspective of a non-human object such as the Viking's long boat or even the sea! We will then moe on to write biographies about David Walliams (the author of our class text) and newspaper articles.
Throughout this, the children will developing their use of complex sentences and punctuation such as colons an semi-colons, as well as learning about the difference between formal and informal language.
Reading: to retrieve, record and present information from non-fiction, exploring the meaning of words in context, drawing inferences and justifying inferences with evidence, predict what might happen from details stated and implied, summarise the main ideas drawn from more than one paragraph
Maths: place value, four operations (including word problems and problem solving) and shape
Science: Light and Sight: we will be learning about how light travels and the role light plays in allowing us to see.
Humanities: We will be learning about the Industrial Revolution and what it was like for the workers in the mills.
Music: Living on a prayer - Charanga
Computing: e-Safety, children will be learning how children can keep themselves safe online.
Art/DT: Looking at the work of L.S Lowry
PE: Invasion games
What can you do to improve your learning at home?
English: Practice a variety of sentence types e.g. BOYS, de:de, use of a subordinate clause at the start of a sentence. This will help to improve your sentence structure. Reading good quality books will also help to improve your vocabulary and imagination.
Reading: listen to your child read (daily), explain unfamiliar words, use a dictionary/thesaurus, read to your child
Maths:
Science:
Humanities: Any extra research of interesting facts will make sure that you make excellent progress in Humanities.
Music: When listening to music on the radio, in the car or at home think about what instruments are being used
Computing:
Art/DT:
Homework: Homework is set on a Friday and needs to be completed and returned to school the following Wednesday
PE: PE is on a Monday and Thursday so please remember to send your children in with their PE Kits
What exciting things have we been up to?
Visit our 'Clarksfield Writers' website by clicking on this link. You will be able to keep up-to-date with our fantastic writing.
In Year 6, we love to read: