Miss Seed, Mrs Taylor and Mrs Noor would like to welcome you to Nursery!
Introduction to Nursery
Within Nursery we encourage children to engage in a range of play activities which help the children to make progress in each of these key areas of learning and development:
Personal, Social and Emotional Development.

Communication and Language.

Literacy.

Numeracy.

Knowledge and Understanding of the World.

Physical Development.

Creative Development.
Your child's time in Nursery will be organised so that the children can choose from a range of activities and, in doing so, build up their ability to select and complete tasks. This is also known as Continuous Provision. The children are also helped and encouraged to take part in small and large group activities led by the teachers which introduce them to new experiences and help them to gain new skills, as well as helping them to learn to work with others.
Let's Celebrate!
This half term, the children will be learning about different festivals and celebrations.
The children will learn about different festivals that use fireworks as part of their celebrations such as Bonfire Night and Diwali. They will discuss safety issues around the use of fireworks. They will listen to a range of stories, learn new songs and rhymes and engage in a wide range of art and craft activities based around the fireworks theme.
The children will enjoy relating to their own personal experiences when learning about the celebration of birthdays. We will base our learning this week around the story of 'Kipper's Birthday' and we will plan and organise a birthday party for Kipper the Dog. The children will make patterned wrapping paper and wrap up boxes to represent presents for Kipper, make party hats, make party decorations, decorate fairy cakes, make birthday cards etc building up to having an actual birthday party for Kipper where the children will be allowed to come to school wearing their own party clothes, play party games and eat party food.
The children will finally learn about Christmas time. They will listen to the traditional 'Christmas Story' and a wide range of other stories based around the Christmas theme. The children will practise and deliver a Christmas Production where parents will be invited into school to watch the children perform. The children will make Christmas cards and tree decorations, they will help to decorate the classroom and Christmas trees as part of the celebrations, the children will make reindeer dust and engage in a wide range of art and craft activities based around the Christmas theme. The children will enjoy role-playing in the Elves Workshop to help wrap presents, write labels, write cards etc to help Santa get ready for Christmas. The children will also enjoy participating in a Christmas party at the end of term where they may meet a special visitor!!!.
You should have already received a Nursery class newsletter outlining the children's key learning opportunities for this half term, ideas of things you can do and games you can play at home to help, however, please feel free to ask a member of staff for another copy if needed, or to discuss this further.
Other Information
Useful Websites
http://www.bbc.co.uk/learningzone/clips http://www.naturedetectives.org.uk
http://www.bbc.co.uk/schoolradio/subjects/earlylearning/
Class Fund
Please can we remind all parents that the class fund money for this term is now due. It is £1.00 per week and you are welcome to pay weekly or the full amount for the half term. This money is used for providing the children with tasting, baking, craft and investigation activities.
Bedtime Books
Soon your child will receive a Bedtime/Story book to share at home on a weekly basis. Your child must have a book bag to put the book in before they will receive one. School book bags can be purchased from the school office.
Class Newsletter
We have sent home a class newsletter informing you of this half term's topic, the types of activities your child will be participating in, the knowledge, understanding, opportunities and experiences your child will gain. There are also some ideas of things you can be doing at home to support your child's learning. If you need another copy of this letter, please ask one of the Nursery members of staff.
Thank you and we hope you find this information useful.
The Day the Hedgehogs Came!
In October as part of our learning about the Autumn time, we had some real hedgehogs visiting school. The children enjoyed observing and exploring the hedgehogs first hand, touching and stroking them, describing what they look like, and they learnt about where the hedgehogs live and what they like to eat. Here are some photographs of the fun day the children had with the hedgehogs -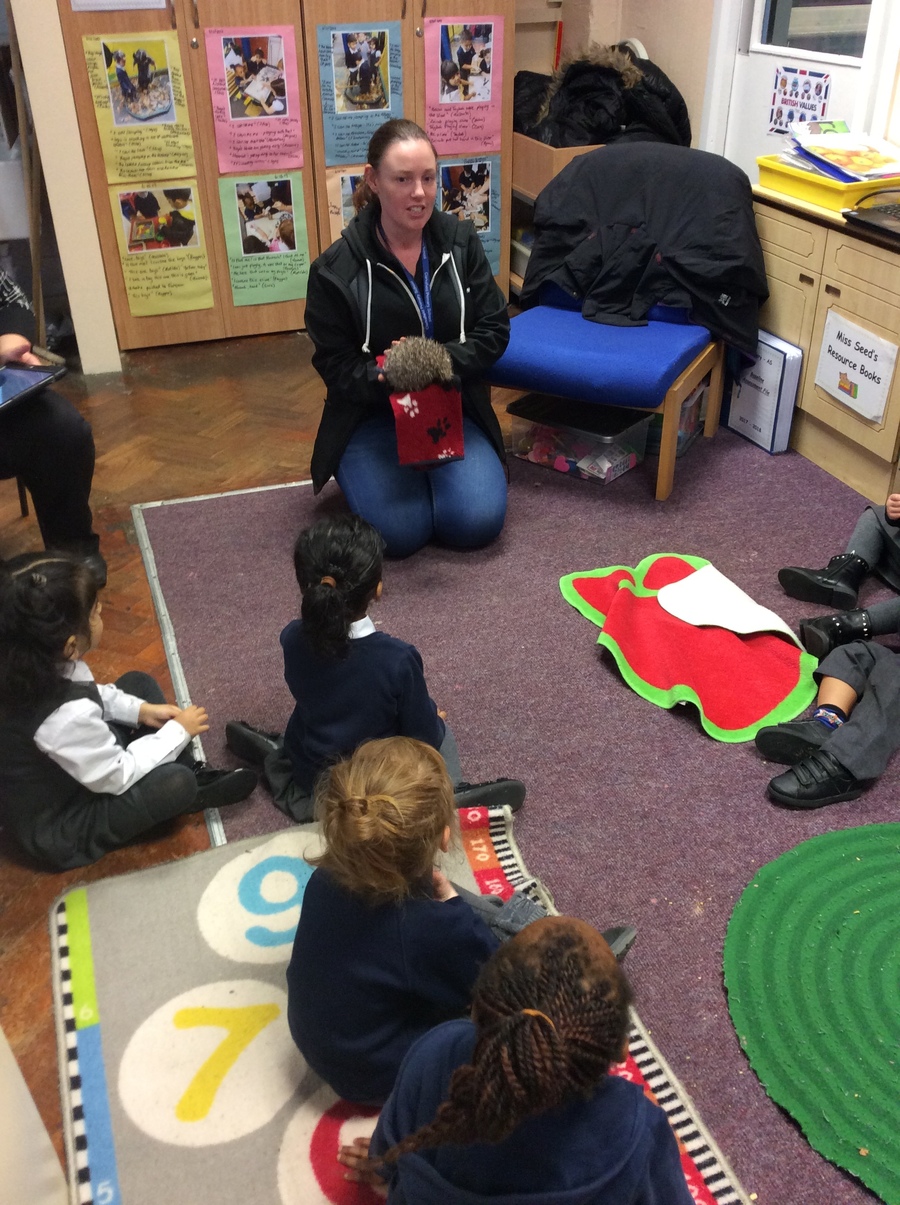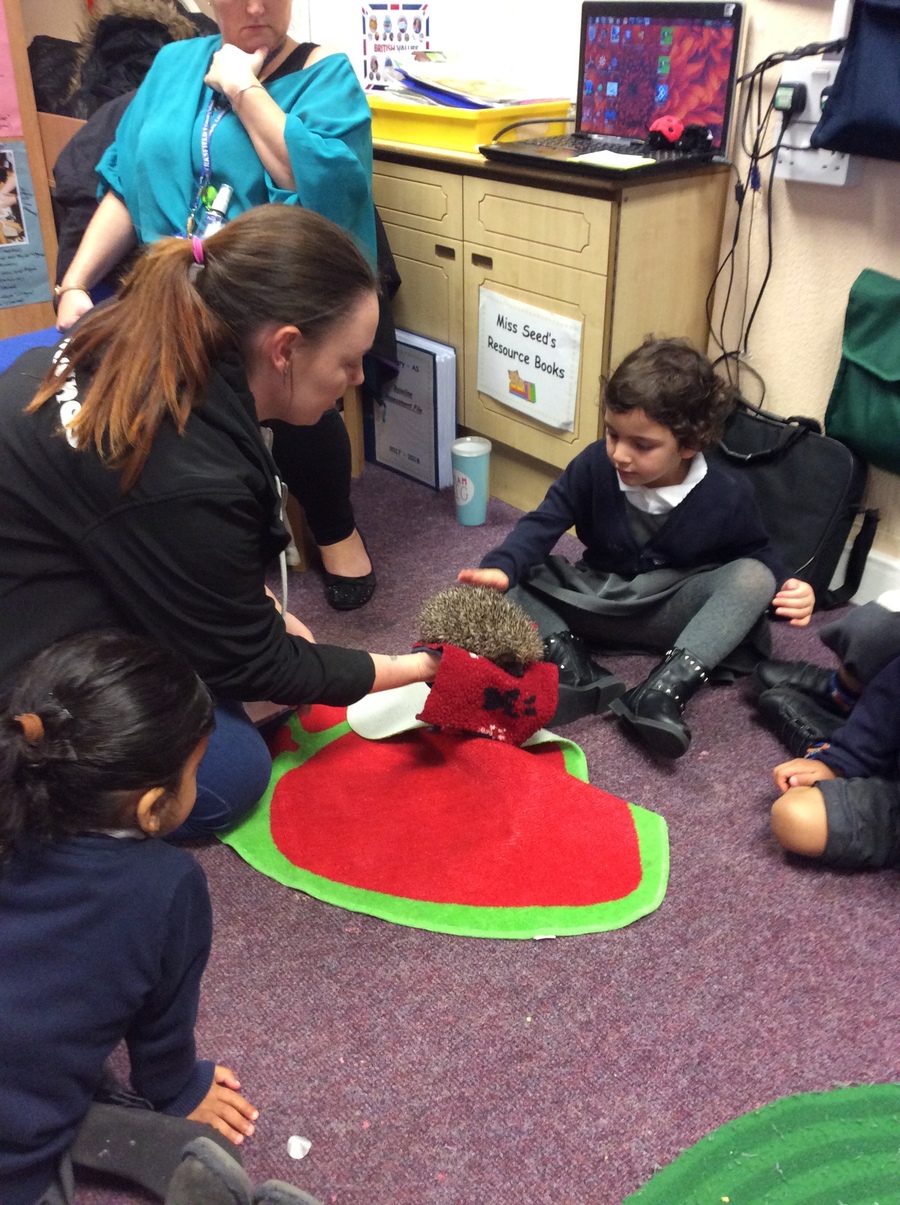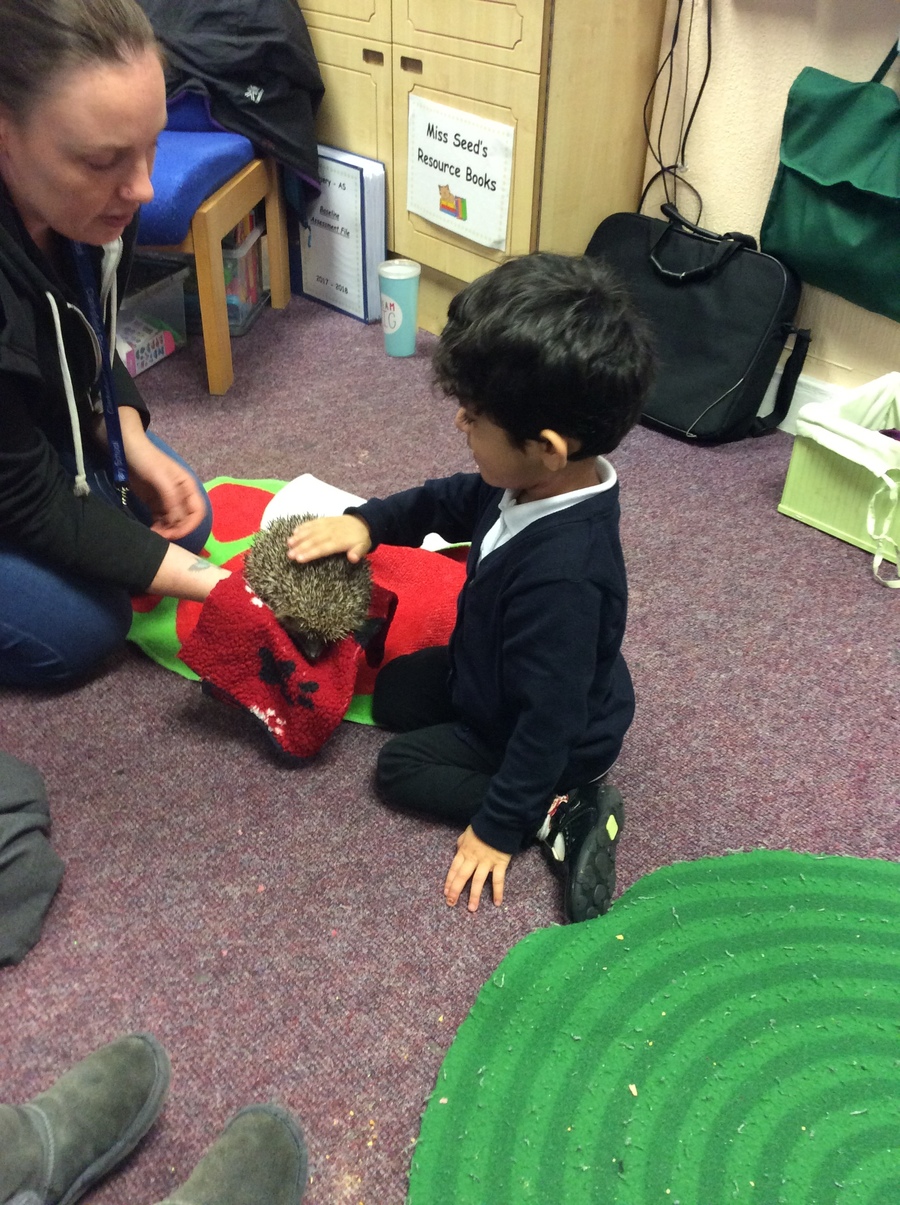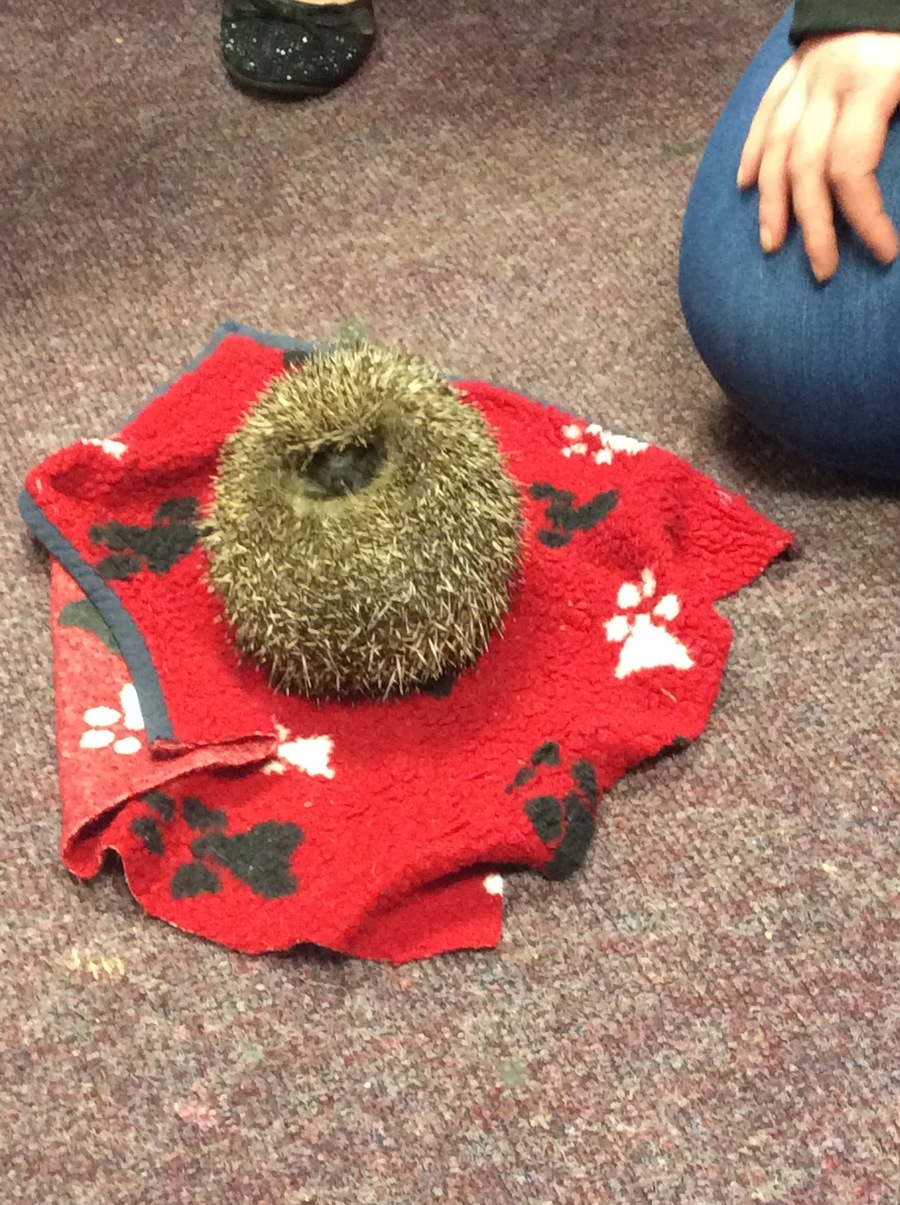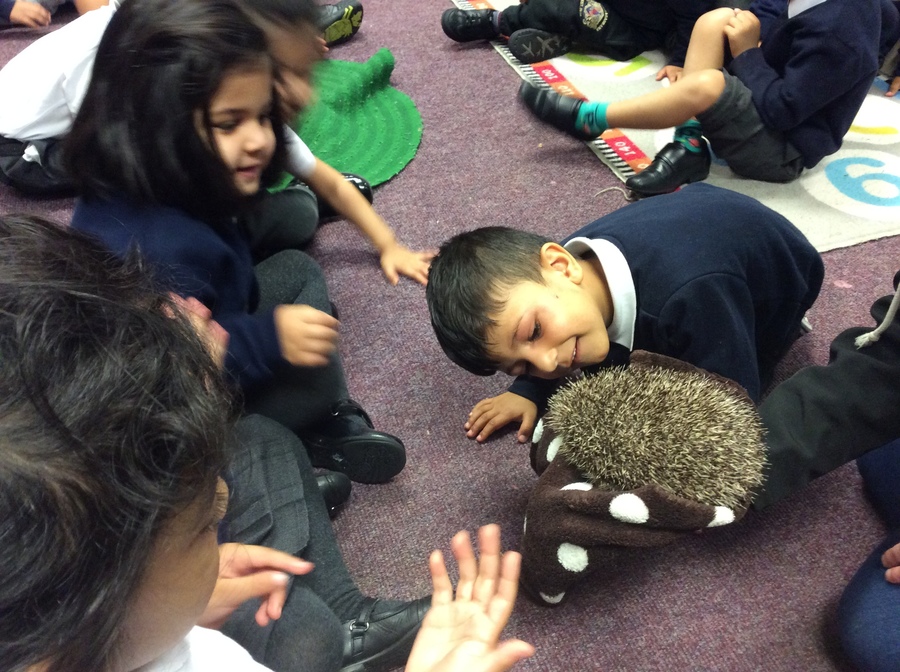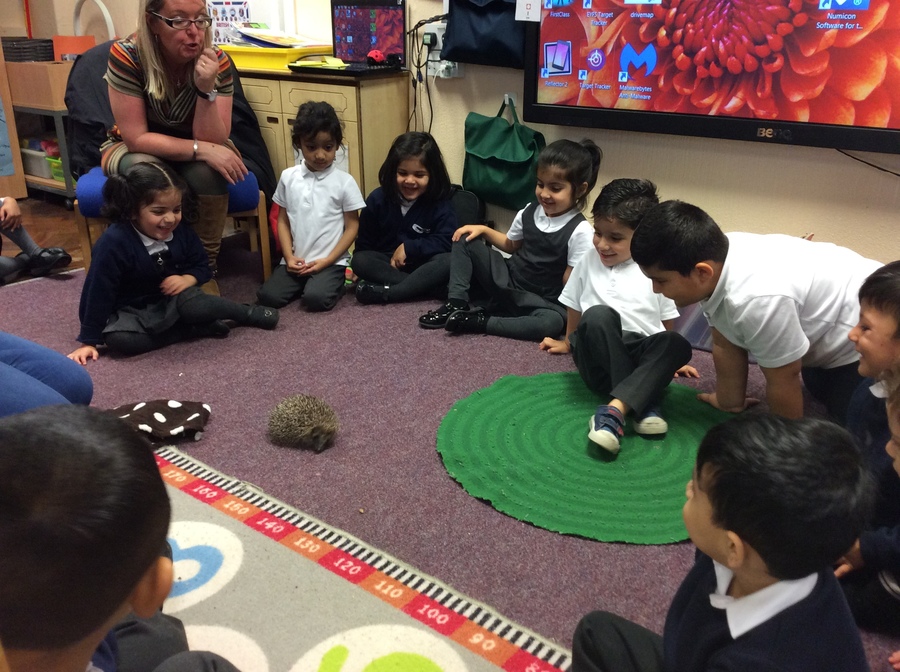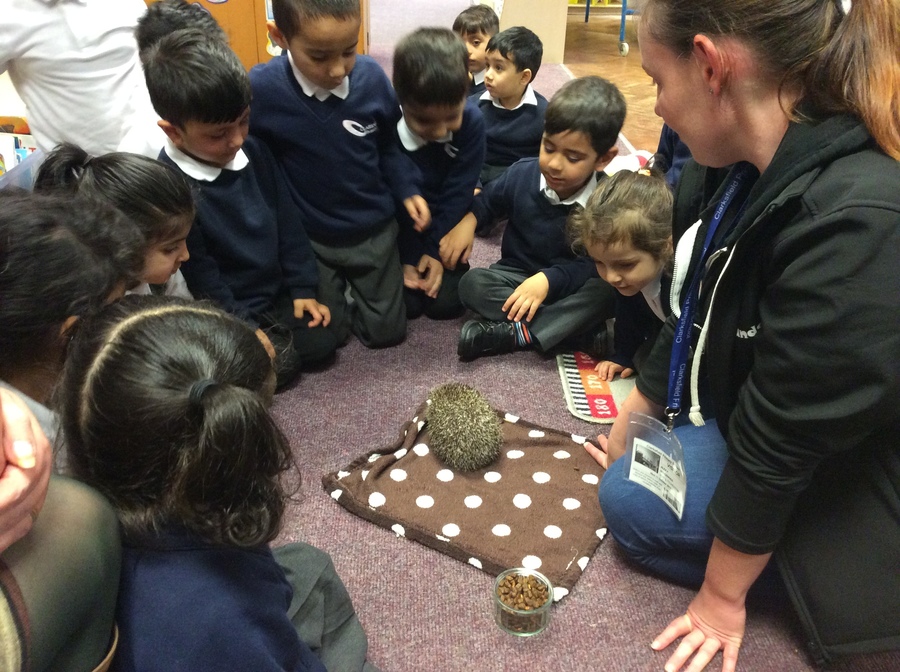 Look at Our Learning!
Here are some photographs of the fun activities the children have been engaged in so far linked to our topics -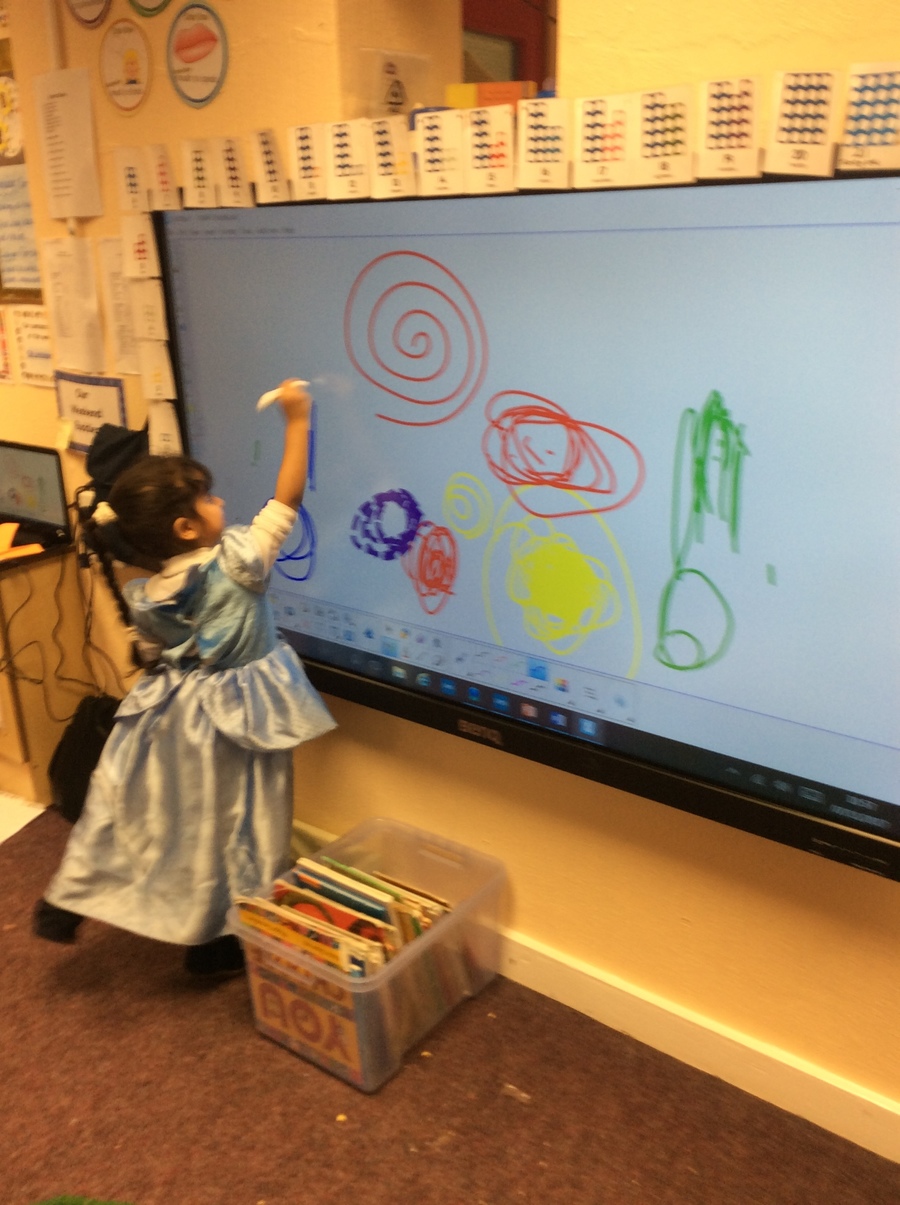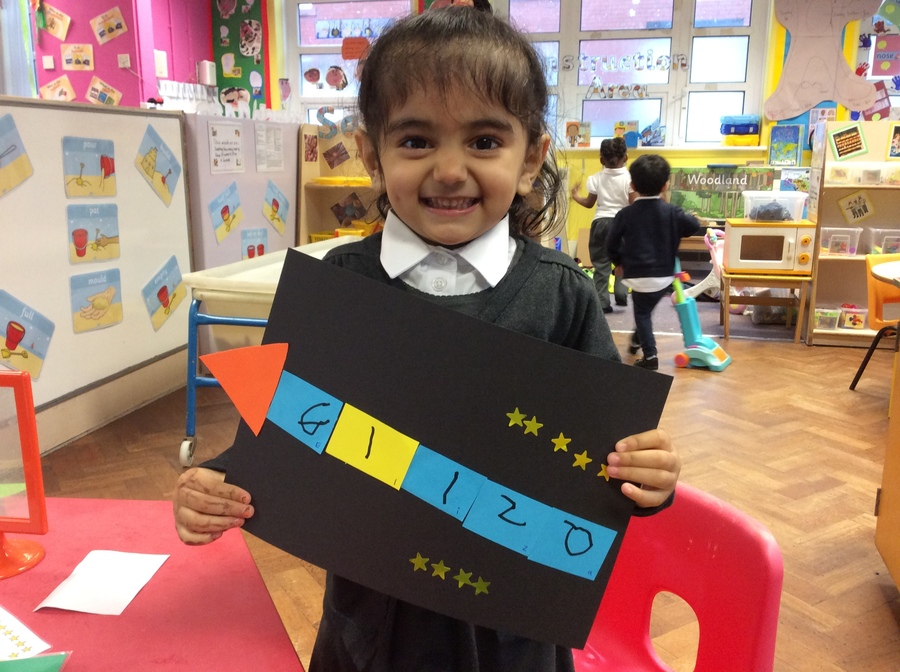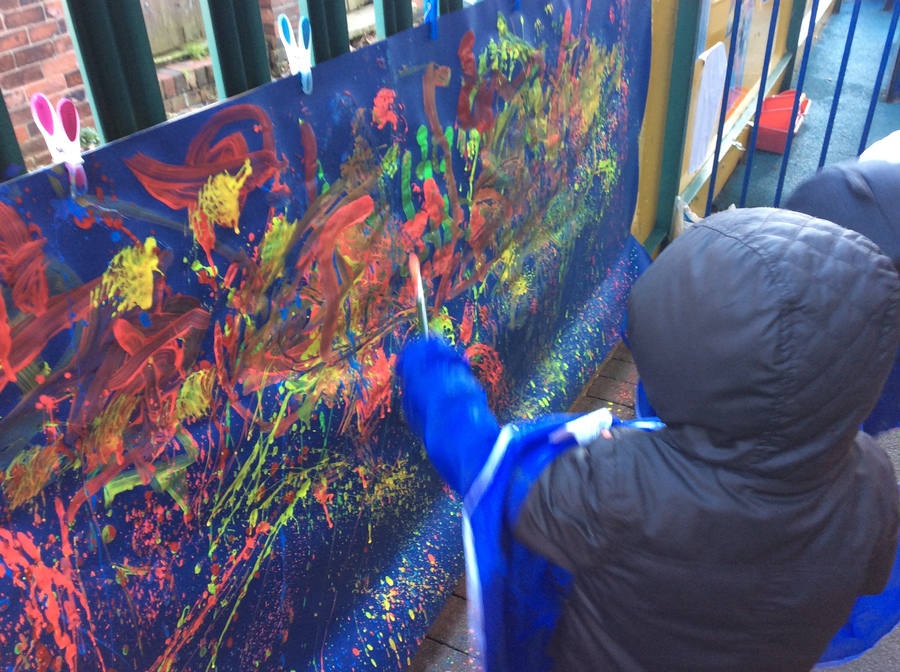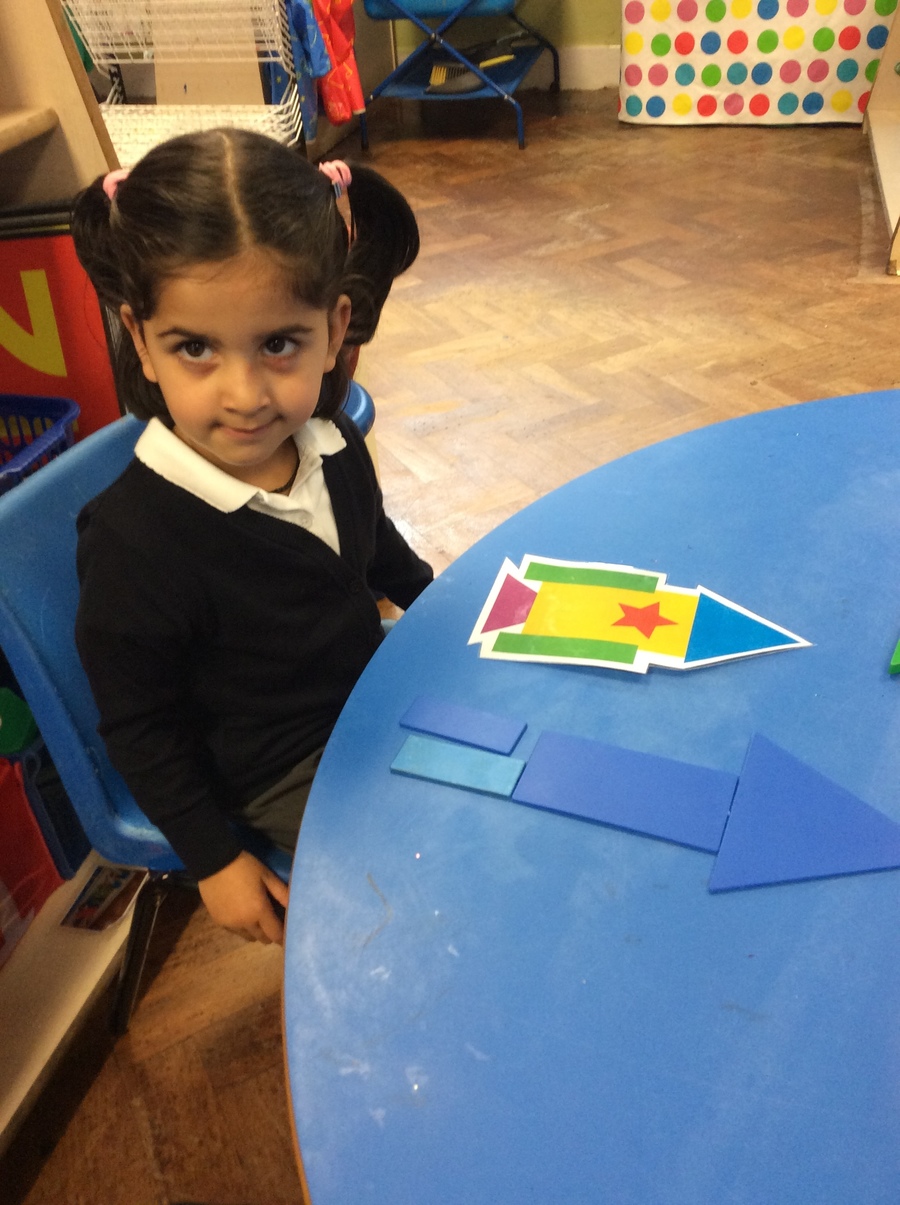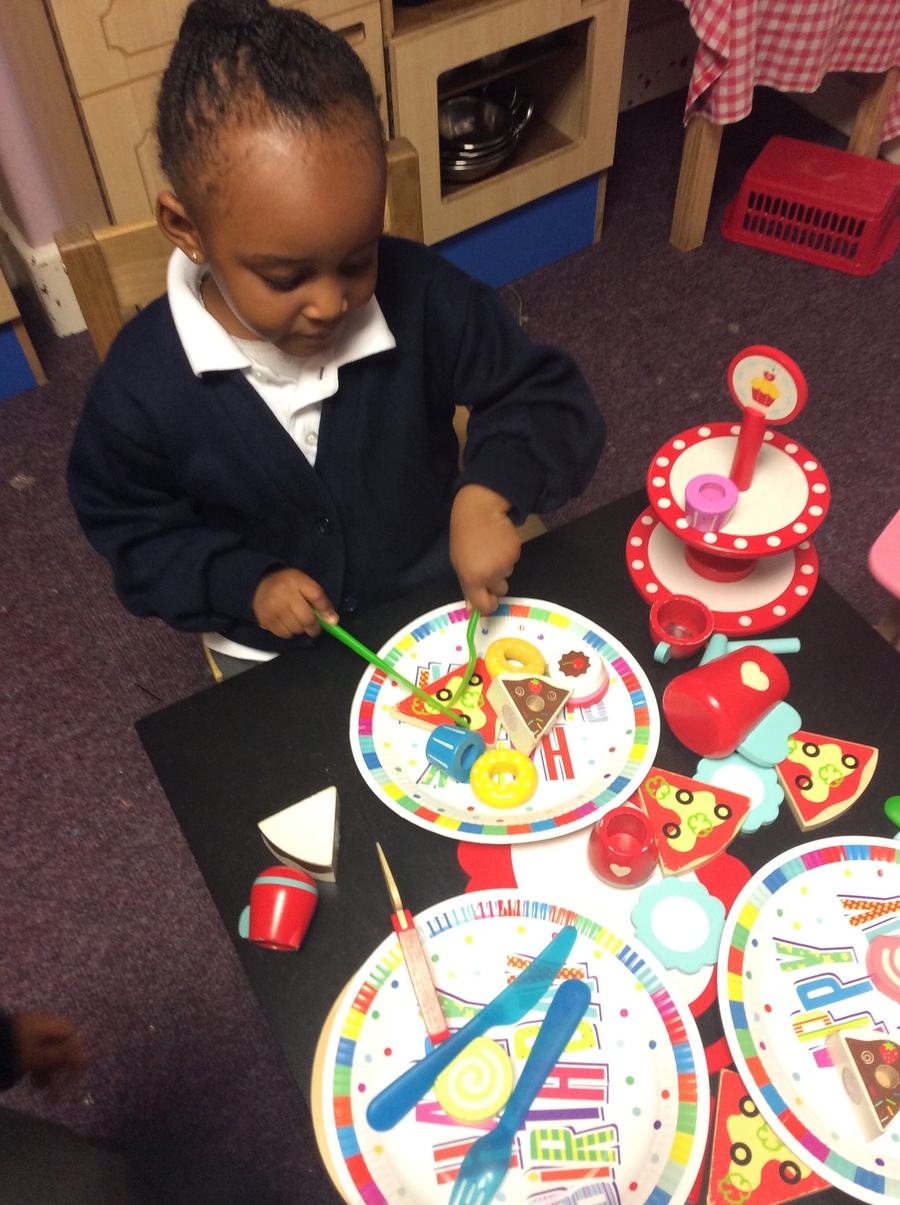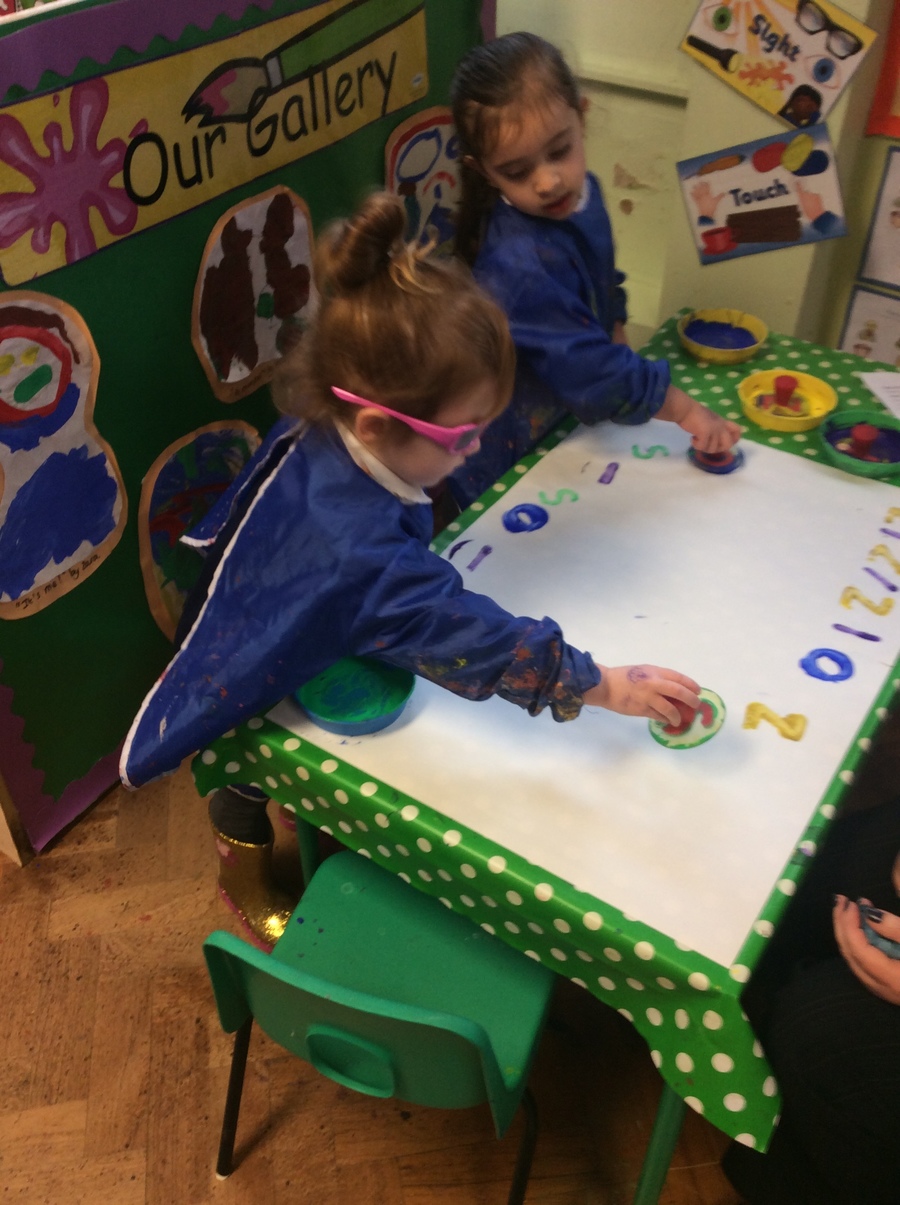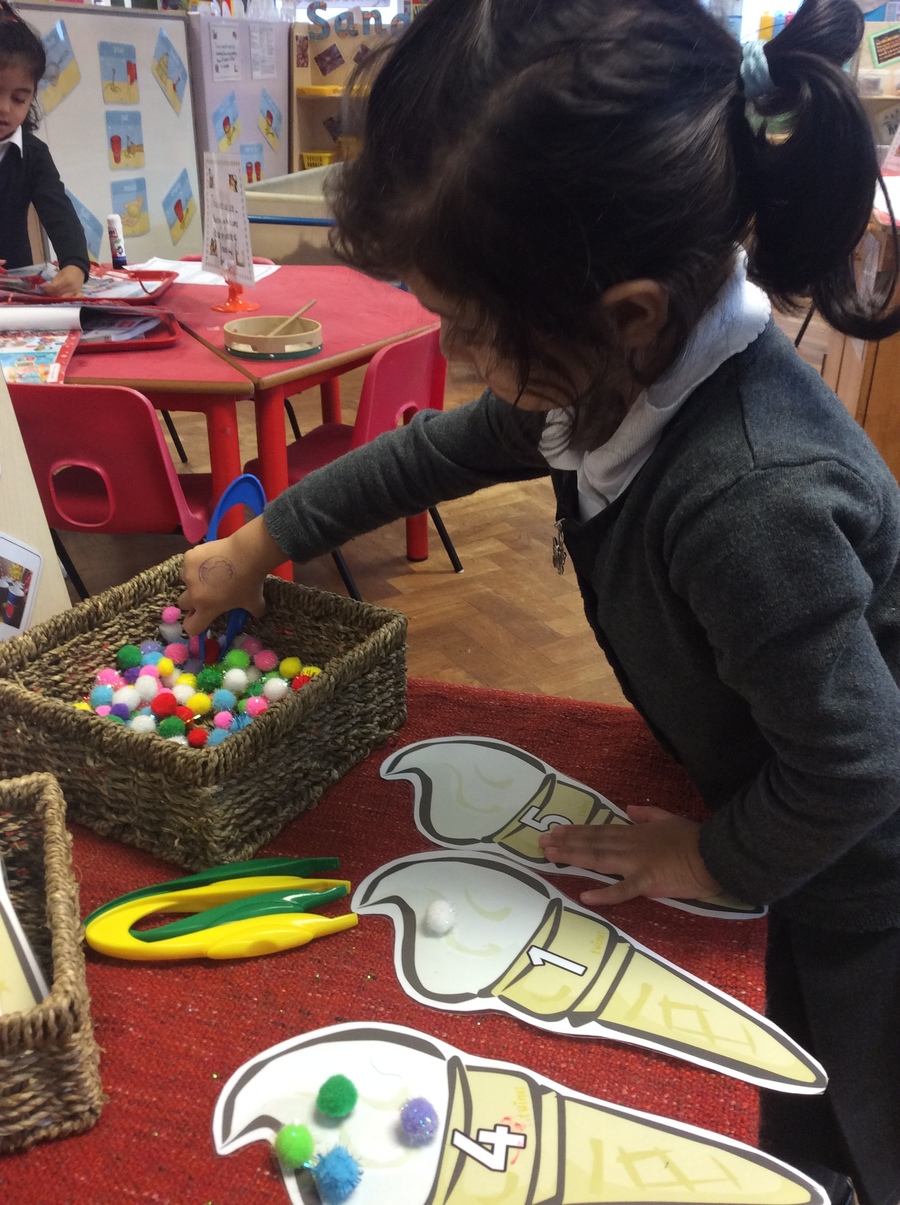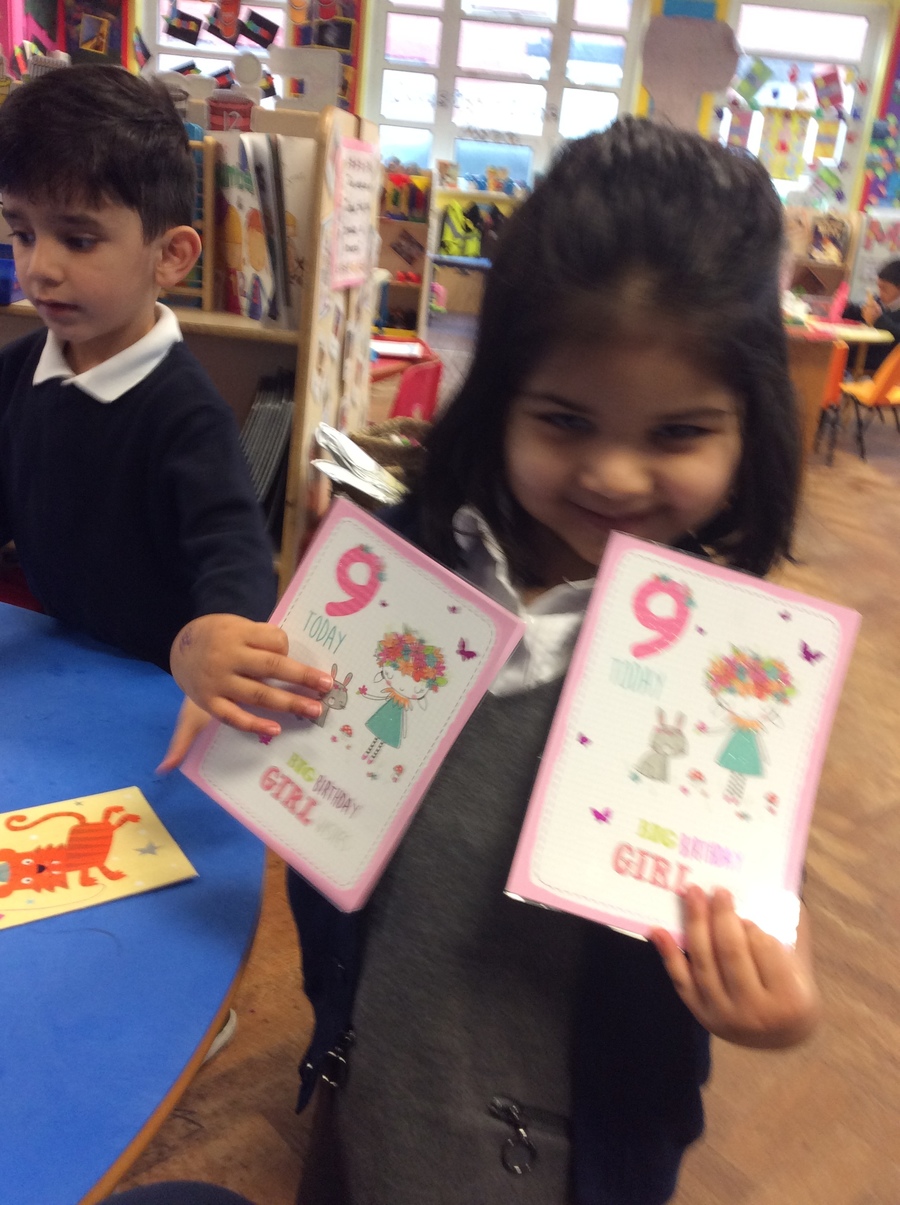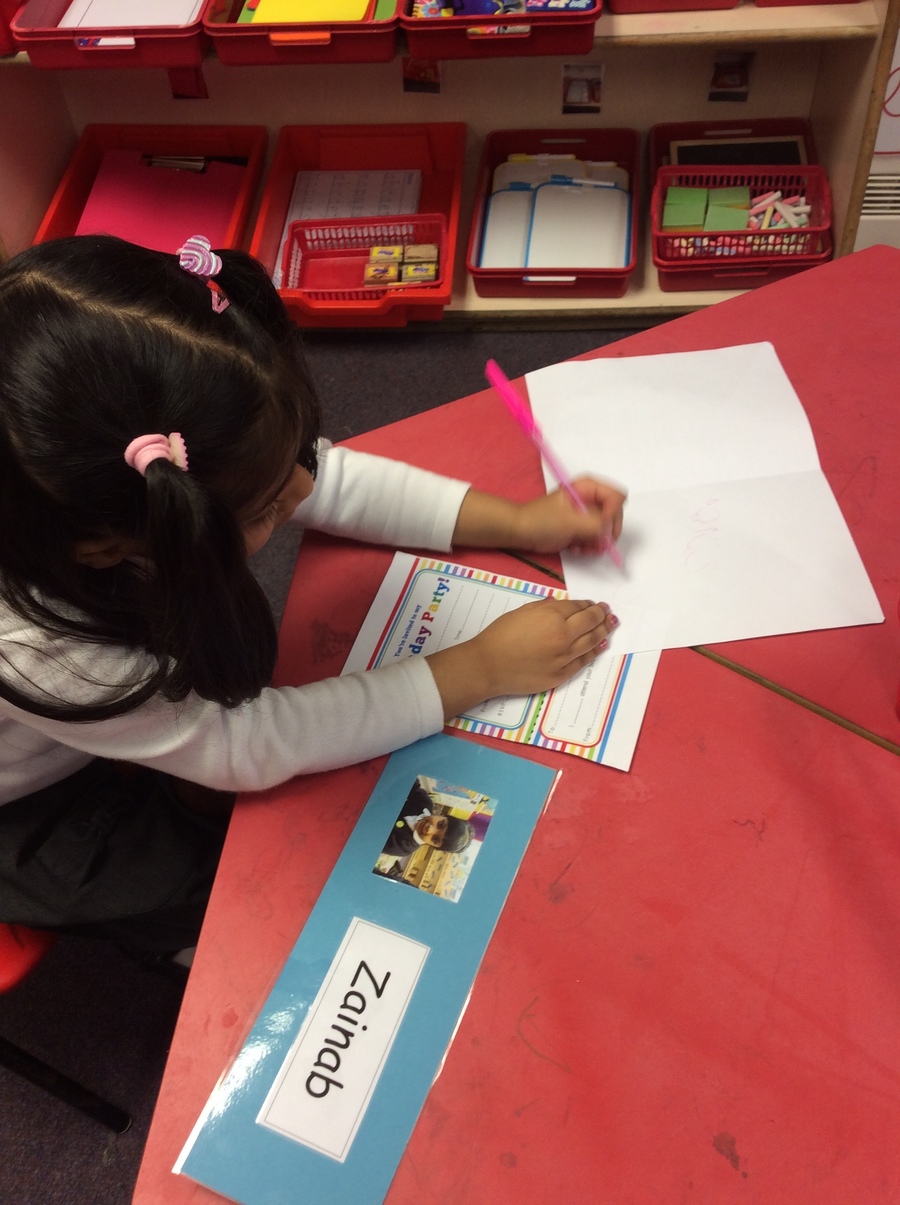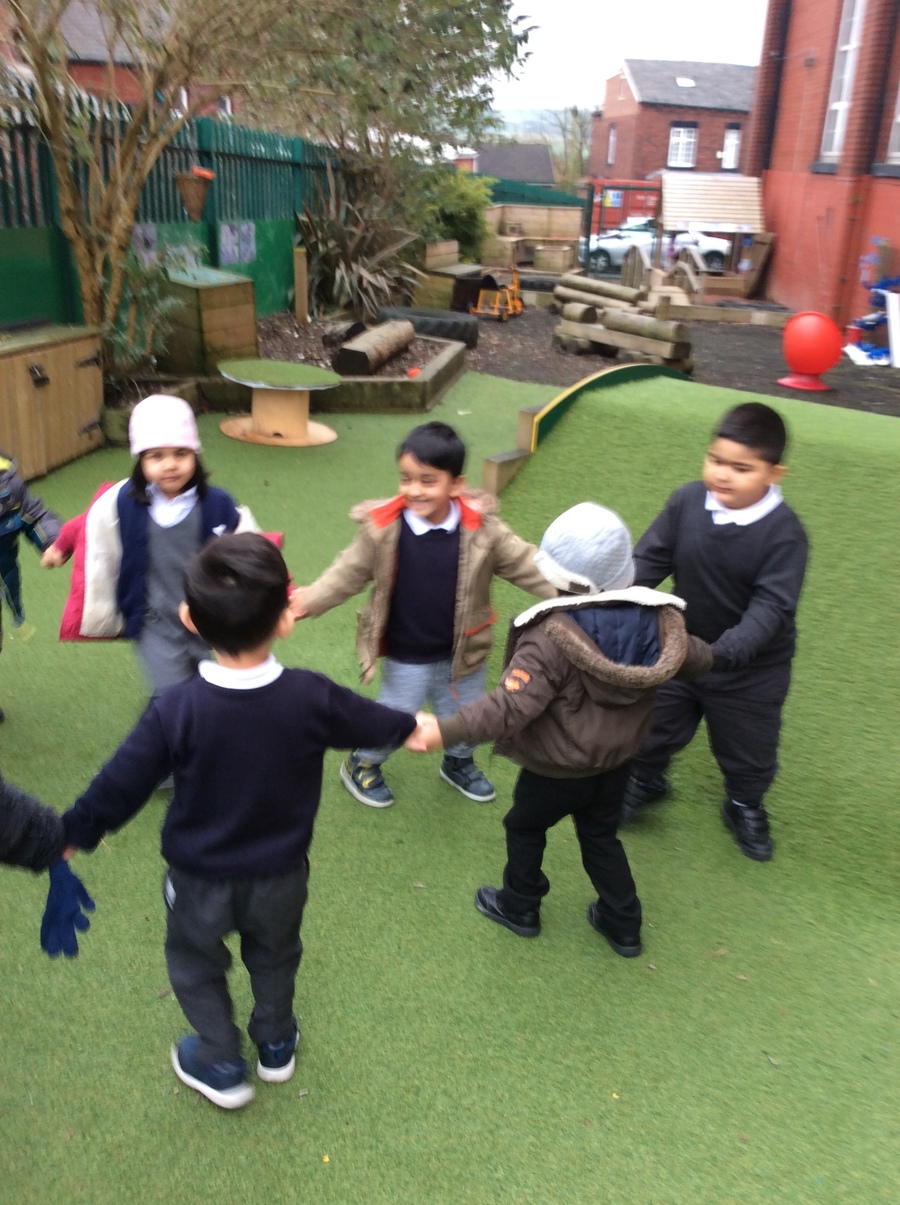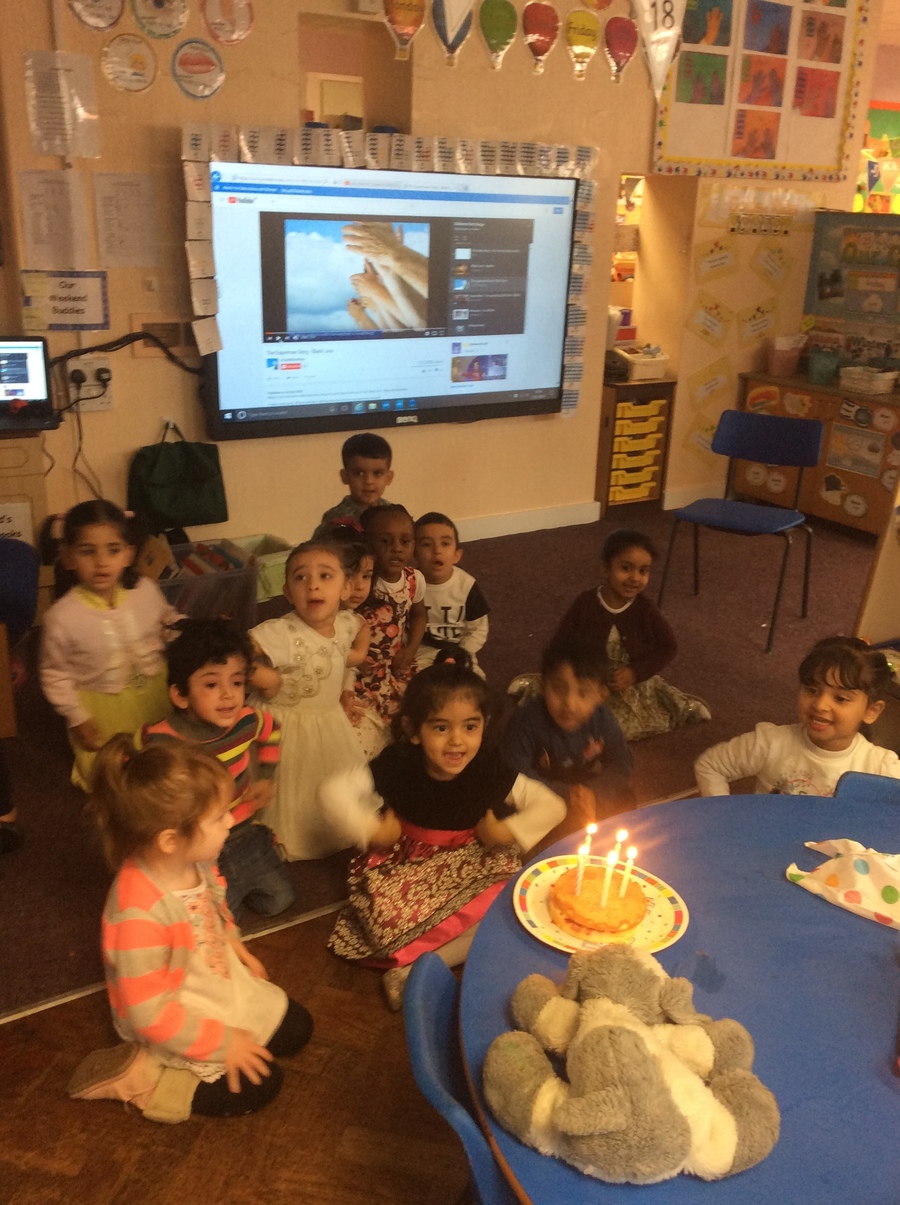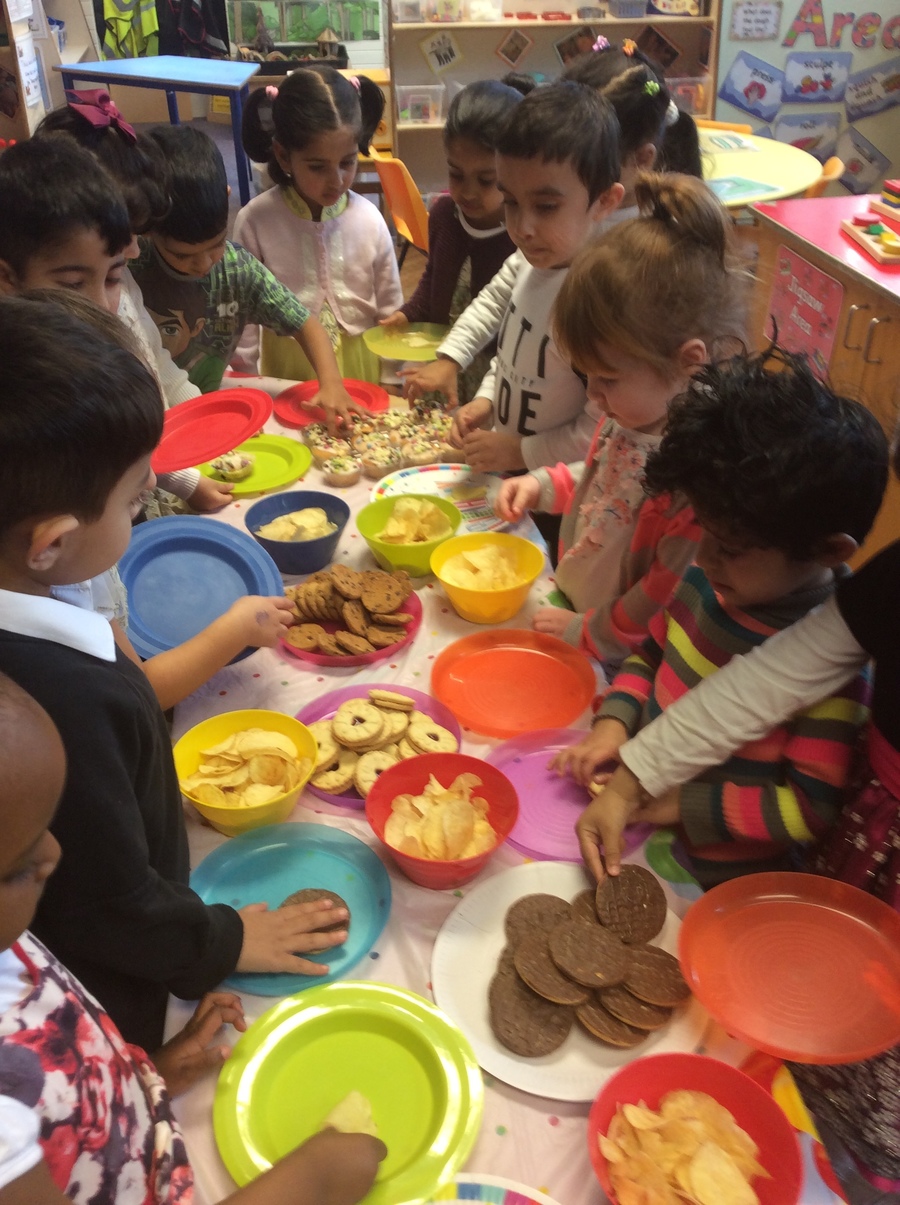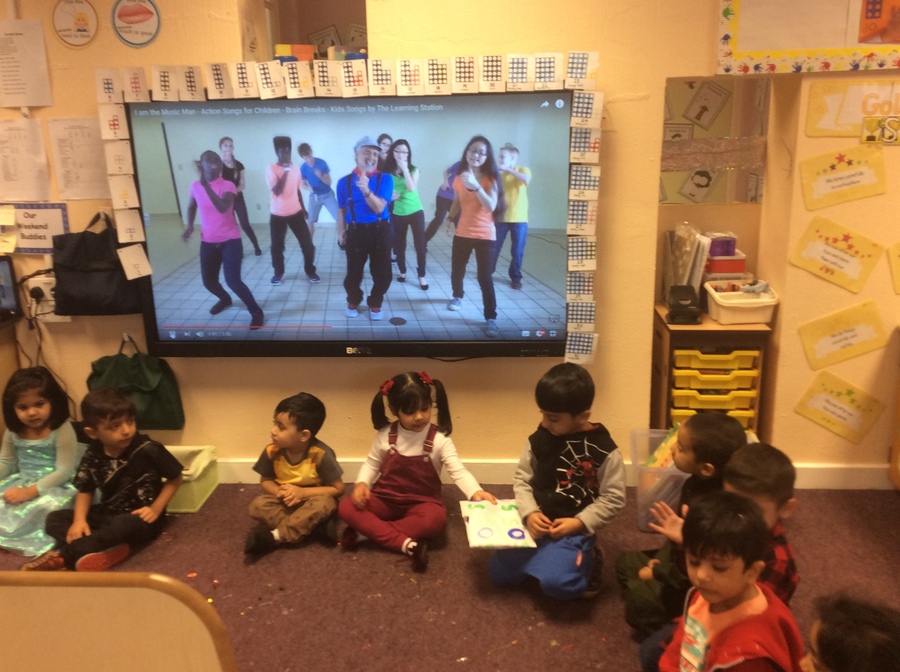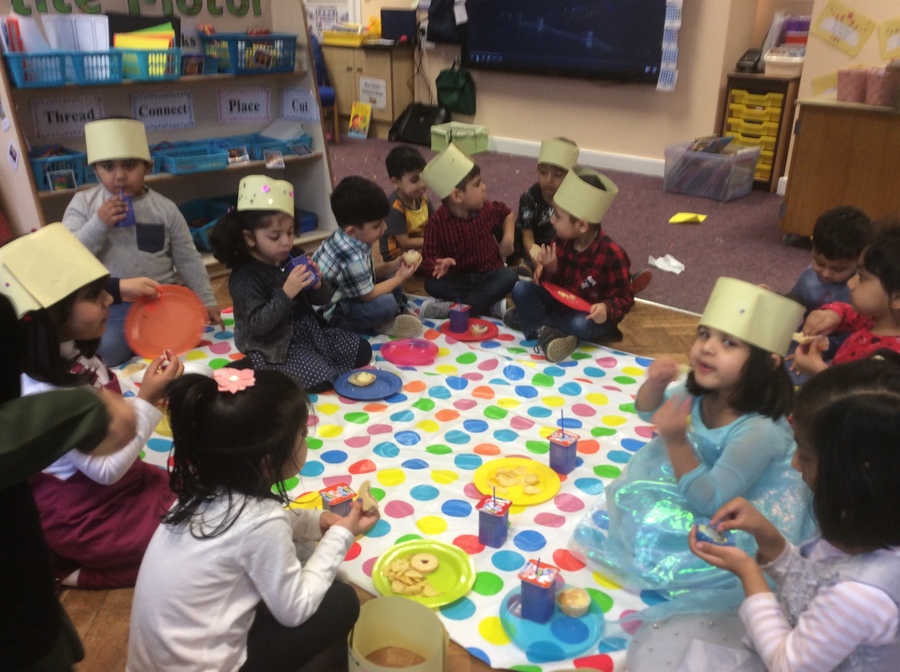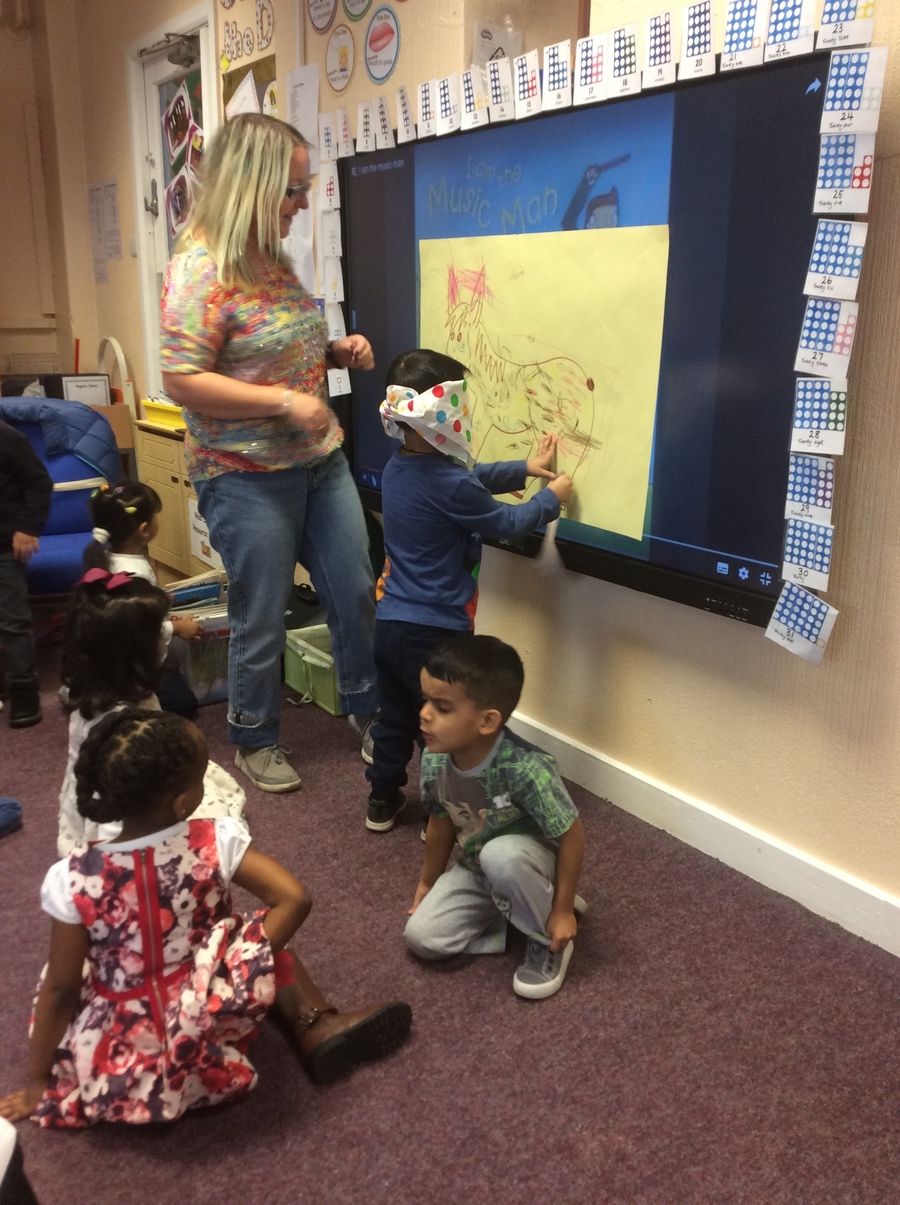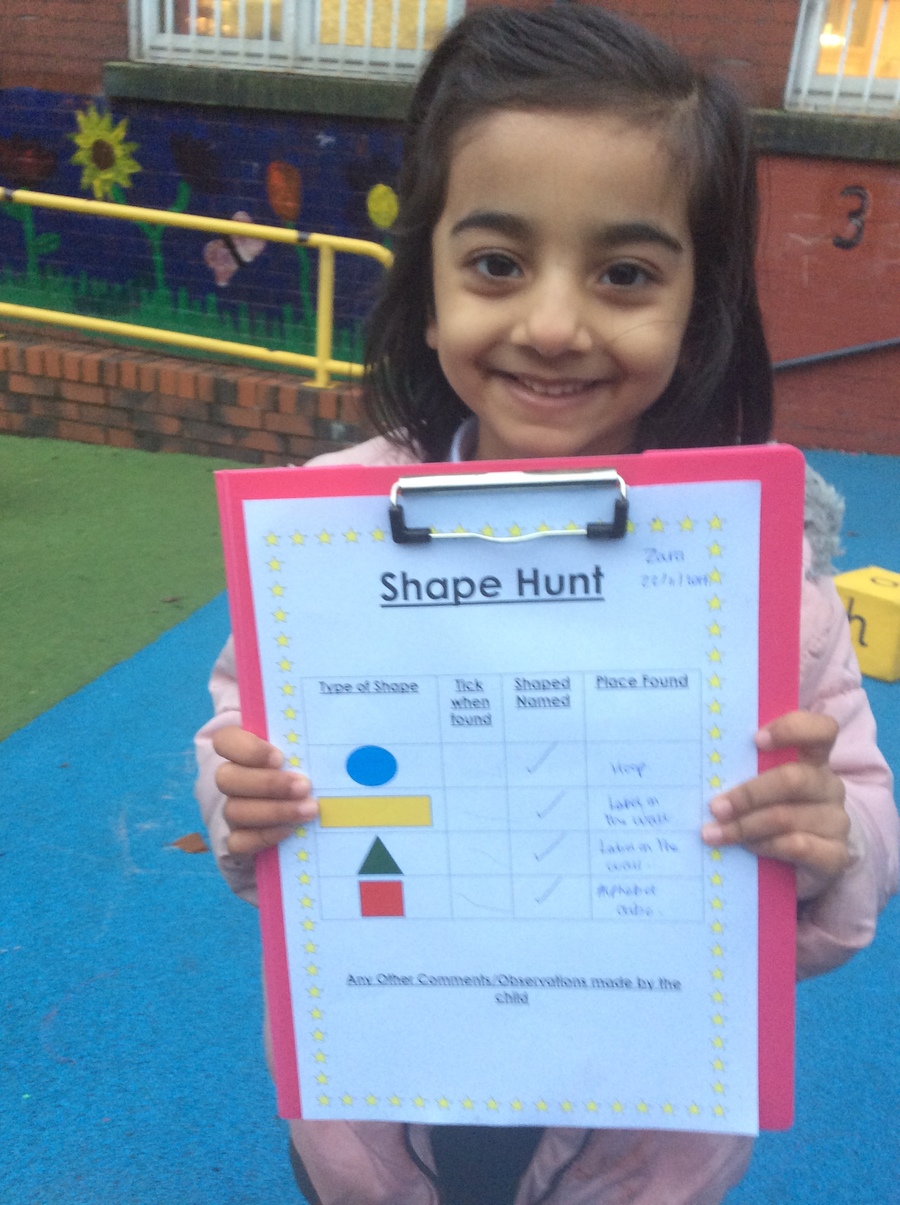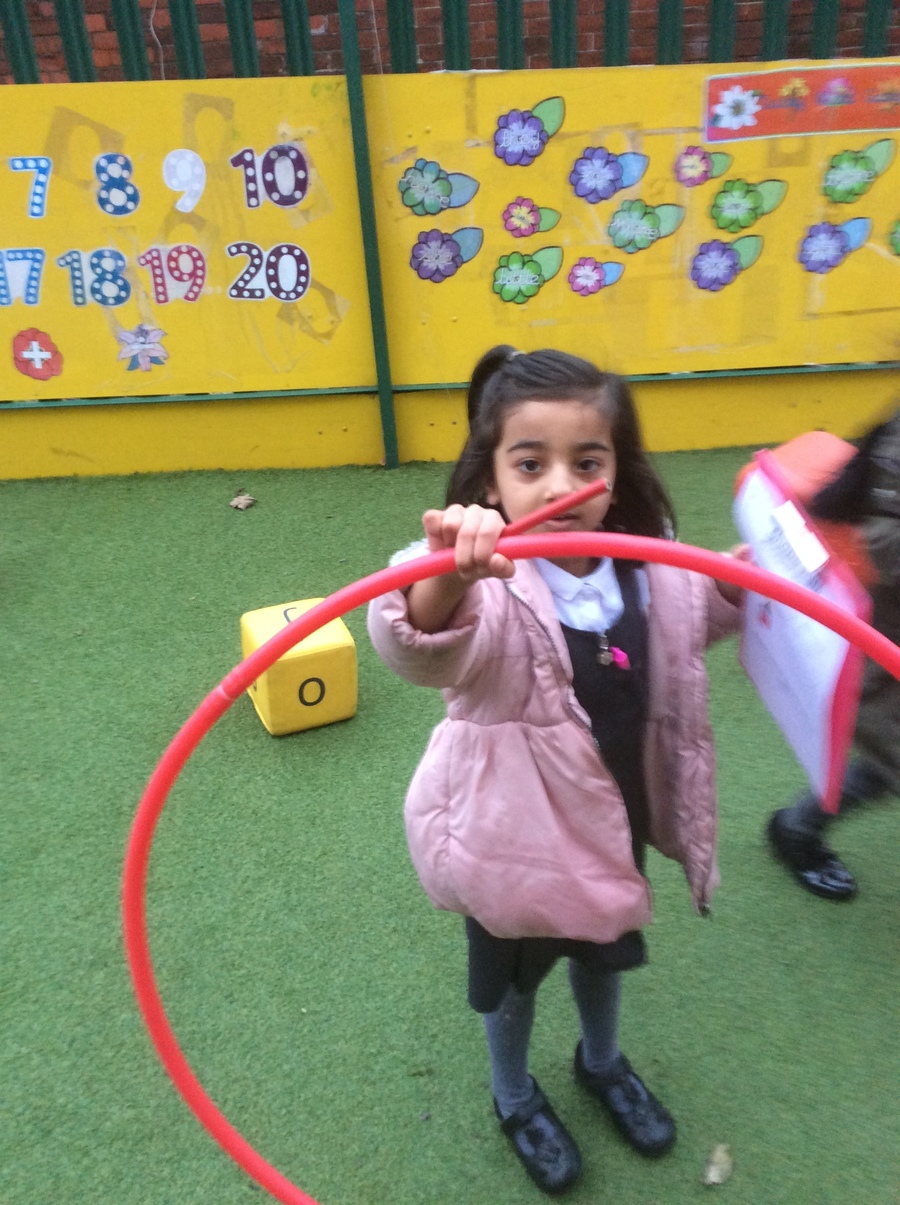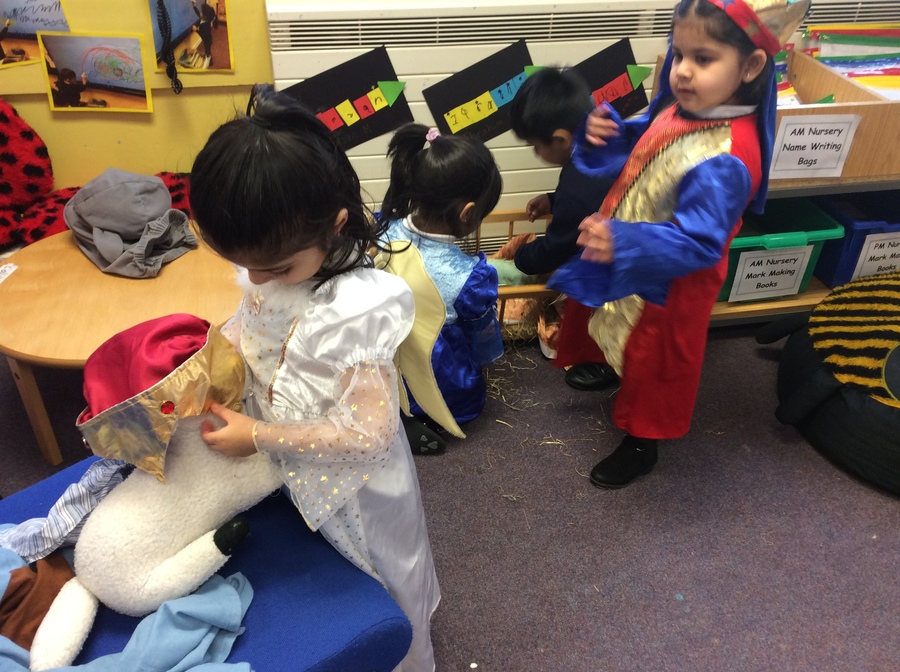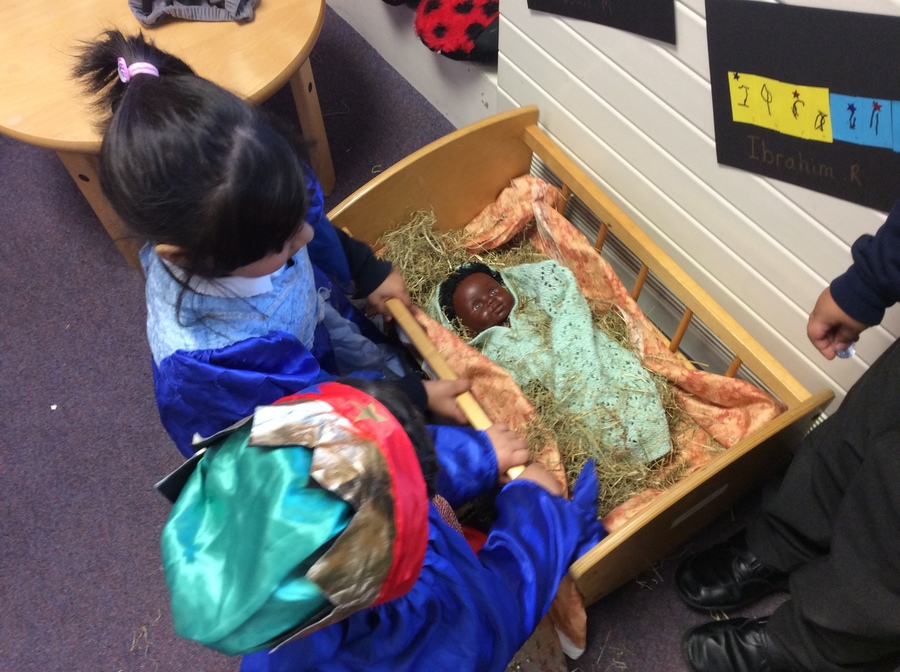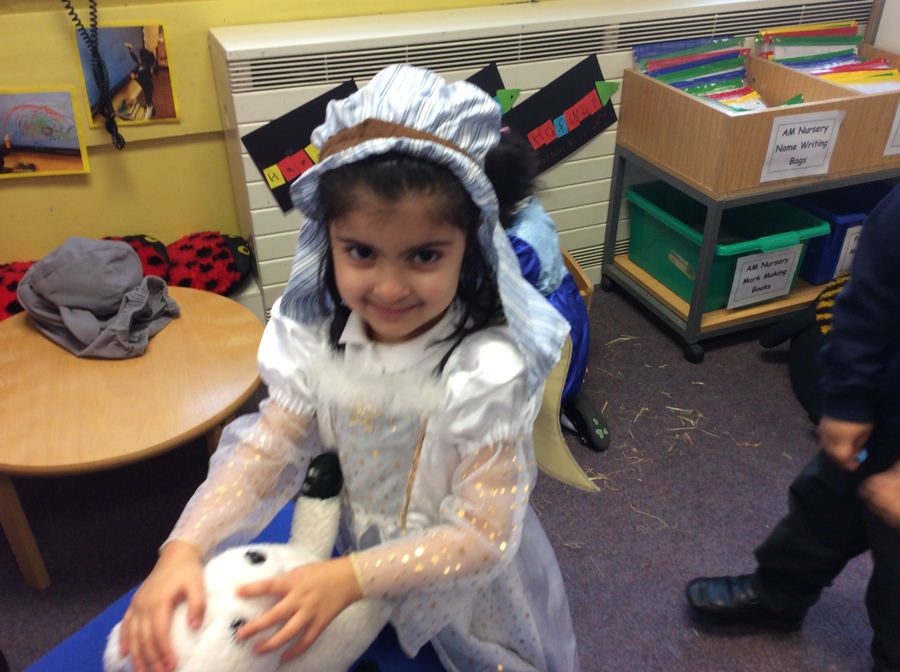 Stay and Play/Nursery Rhyme Performance
This half term the children have enjoyed having their parents visit Nursery to show case their learning. We had a Nursery Rhyme Performance time where we sang a range of songs that we have learnt so far, and we had a stay and play session where we participated in lots of activities linked to fine motor skills, mark making and early/emergent writing with our grown ups. We loved having our parents come to play, work and learn with us.