Welcome to Year 4
Meet The Staff:
Teachers:
Miss Sayce - Class Teacher (4RS)
Mrs Rania- Class Teacher (4RS)
Mr Unwin- Class Teacher (4AU)
Teaching Assistants:
Mrs Gilligan (TA4)
Mrs Nelson (TA4)
Mrs Tellez (TA4)
What will we be learning about in this half term?
English:
This half term our class text is Escape From Pompeii, we will be writing setting descriptions and then creating our own story with a historical setting.
We will be looking at 2A sentences, fronted adverbials, creating setting, characters and plots. We are always trying to improve our cursive script handwriting and Year 4 spelling lists.
Maths:
This half term we will be covering the following topics:
*Place value
*Estimating numbers
*Negative numbers
*Counting in steps of 6, 7, 9, 25
*Addition and subtraction
We will continue to use and apply throughout the half term.
Science:
This half term in Science we will be learning about Electricity.
We will be looking at the different ways Electricity is generated, what makes a complete/incomplete circuit , insulators/conductors, switches and staying safe around Electricity.
We will record our learning through predictions, carrying out experiments, fair testing , investigating questions , testing materials , comparing results and researching using Ipads.
Humanities:
This term in History we will be learning about the The Roman invasion of Britain....
Some of the questions we will be asking are: What is invasion? Who was Boudicca? What did the Romans do for us? We will use Drama, Art, English and Computing to research and record our ideas.
RE:
This half term we will be learning about Judaism.
Our learning challenge for the half term is ' How special is the relationship Jews have with God?'
What can you do to improve your learning at home?
English: Please make sure that your child learns their spellings each week. Make sure that they are punctuating their sentences correctly and using interesting description.
Reading: Please ensure that you listen to your child read every night and make sure they bring their Reading Book into school each day.
Maths: Please keep practicing times tables and related division facts up to 12 x 12. It is very important that your child knows all of their timetables off by heart as soon as possible
Homework:
Homework will be daily reading with an adult, weekly spellings to practice each day and some Maths questions. Project suggestions will also be given out over the holidays.
Please ensure Reading records are signed daily by adults who have listened to your child read at home.
PE:
4RS: PE is on Monday and Thursday.
4AU: PE is on Monday and Thursday .
Please ensure full PE kits are in school.
Year 4 children do not swim at the moment
What exciting things have we been up to?
Making Roman mosaics using paints and potatoes!!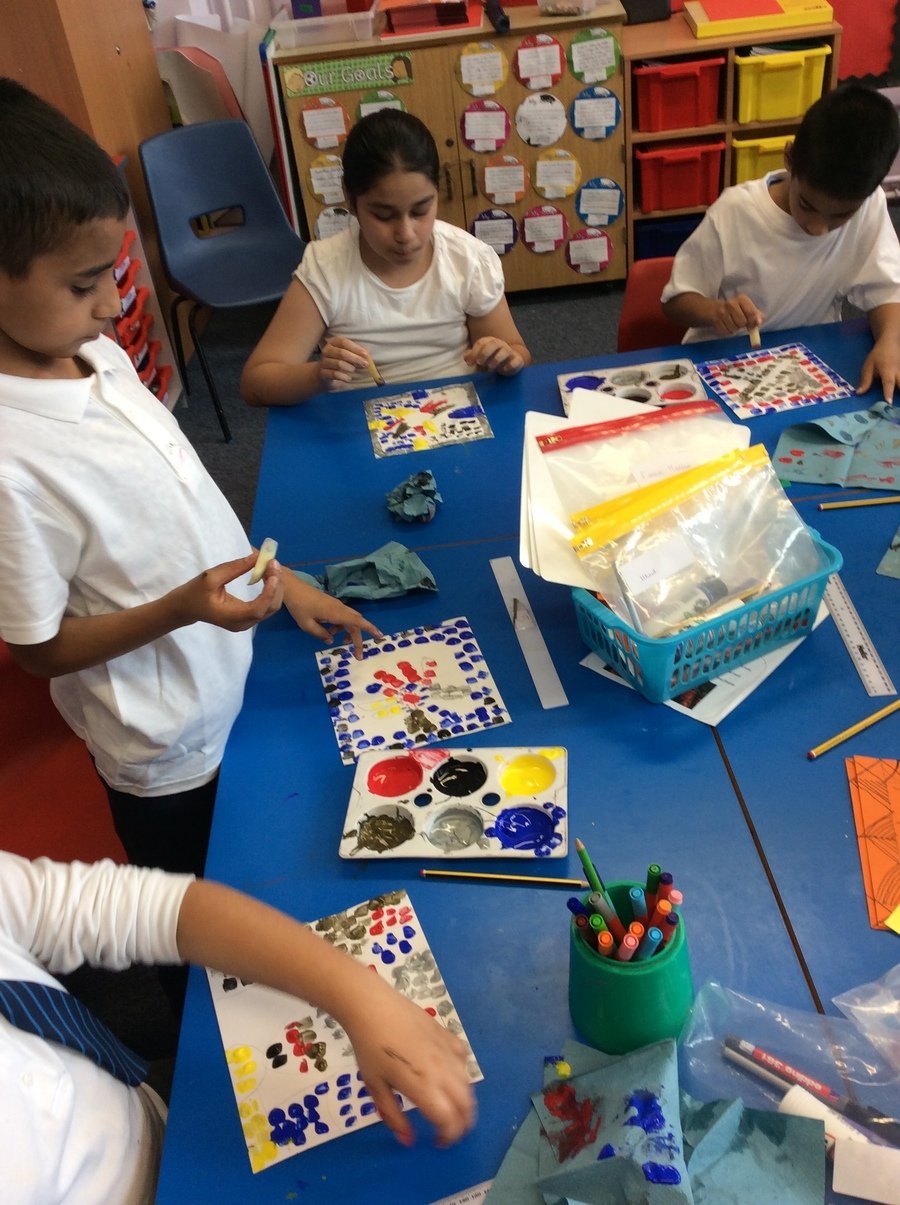 Performing a play about E Safety in Computing!!
Practicing our Spanish greetings Hola!!!!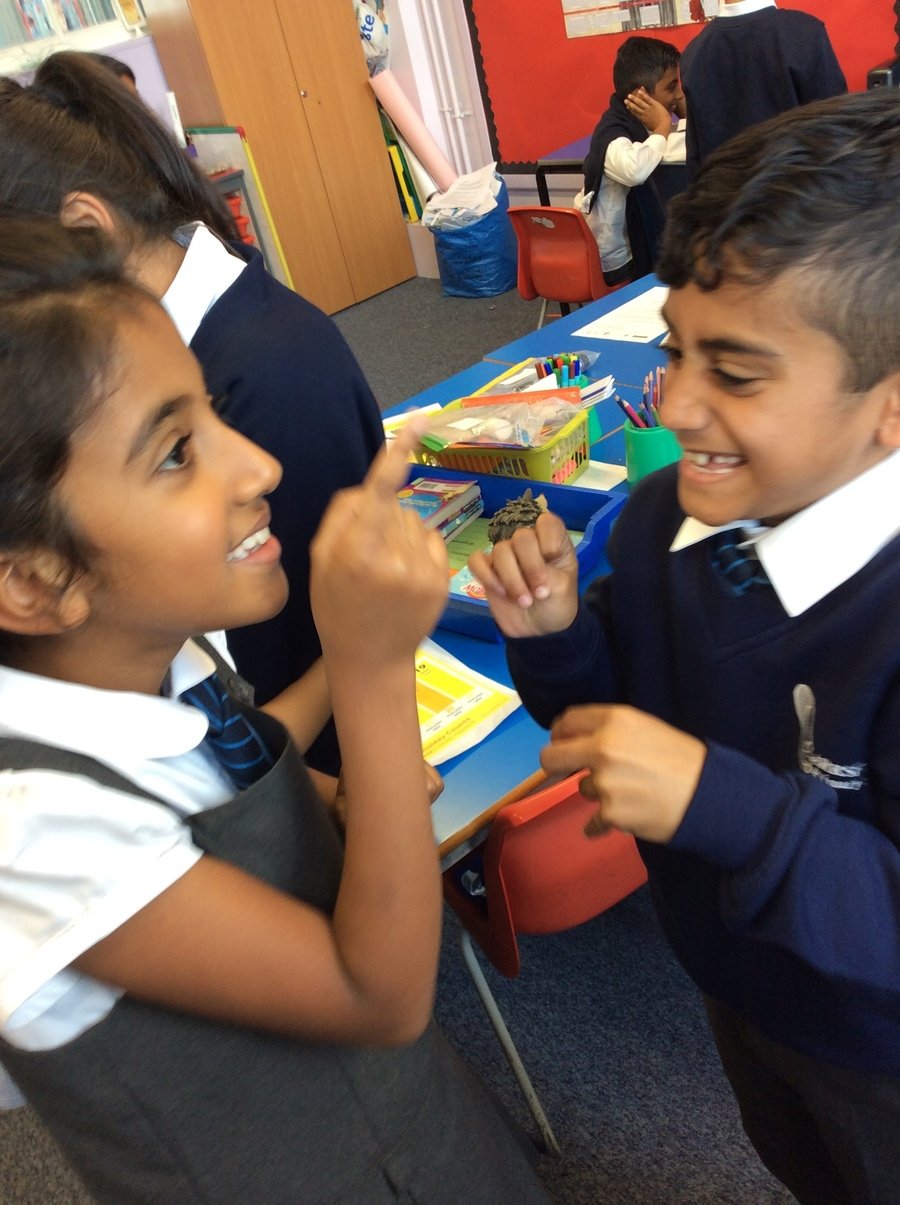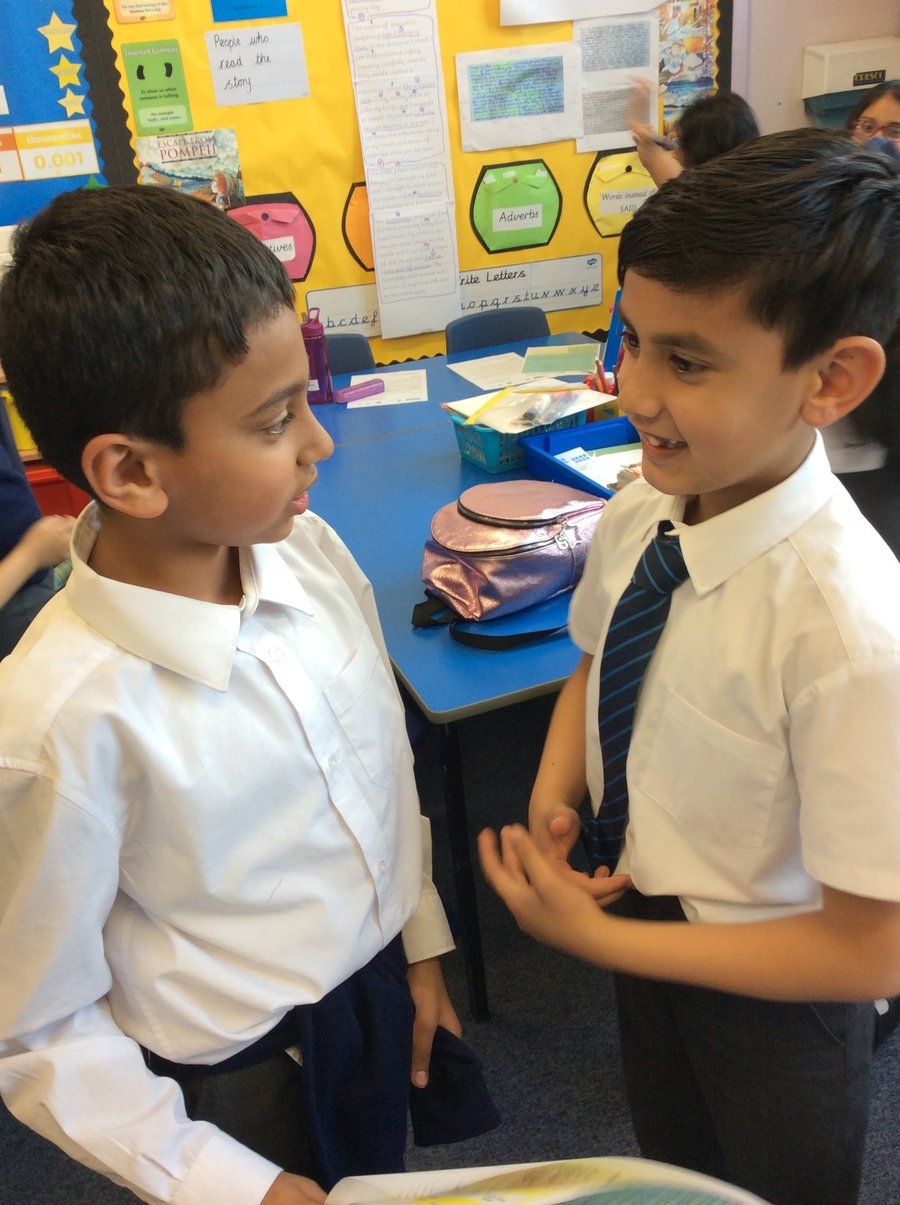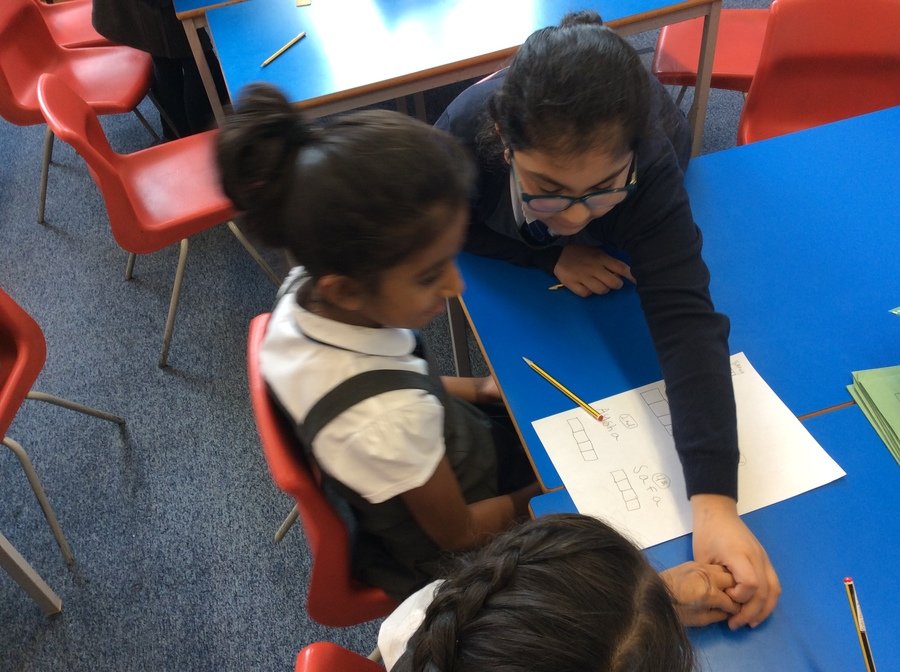 Playing a place value game called Nice and Nasty using dice and a scoring system....we could either be nice to the other players or nasty!!