Welcome to Year 6
Staff:
Teachers: Mr Prendergast (TLR) Mr Khan (AHT) Miss Morrish (AHT) & Mrs Smith
Teaching Assistants: Mrs Kazmi, Mrs Dust & Mrs Cassin
In Year 6, we are beautiful, but unique and together we are a masterpiece!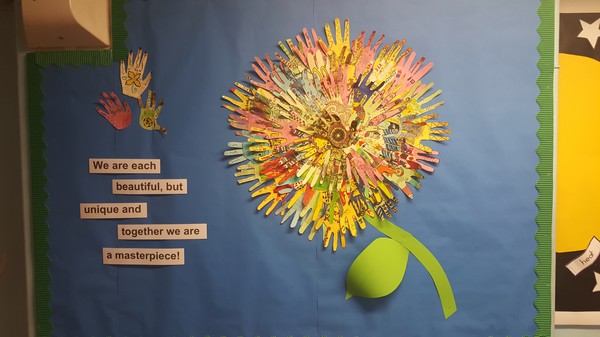 What will we be learning about in this half term?
English: Our current text is 'How to Train Your Dragon', which we will be using to write a non-chronological report. Children will be learning about the features they need to include and practising extending their sentences with extra detail. Children will be using a range of different sentence types and using cohesive devices to make their writing 'flow'.
Children will also be developing their grammar knowledge and understanding, such as relative clauses and using the passive voice. They will then need to implement this learning into their writing.
Reading: to retrieve, record and present information from non-fiction, exploring the meaning of words in context, drawing inferences and justifying inferences with evidence, predict what might happen from details stated and implied, summarise the main ideas drawn from more than one paragraph
Maths: place value, four operations (including word problems and problem solving) and shape
Science: Our Bodies: we will be learning about how the heart works, the effect of exercise, diet and drugs.
Humanities: We will be learning about the Vikings.
Music: Living on a prayer - Charanga
Computing: e-Safety, children will be learning how children can keep themselves safe online.
Art/DT: Looking at the work of L.S Lowry
PE: Invasion games
What can you do to improve your learning at home?
English: Practice a variety of sentence types e.g. BOYS, de:de, use of a subordinate clause at the start of a sentence. This will help to improve your sentence structure. Reading good quality books will also help to improve your vocabulary and imagination.
Reading: listen to your child read (daily), explain unfamiliar words, use a dictionary/thesaurus, read to your child
Maths:
Science: exercise, eat healthy, healthy snacks, brush their teach and personal hygiene
Humanities: Any extra research of interesting facts will make sure that you make excellent progress in Humanities.
Music: When listening to music on the radio, in the car or at home think about what instruments are being used
Computing:
Art/DT:
Homework: Homework is set on a Friday and needs to be completed and returned to school the following Wednesday
PE: PE is on a Monday and Wednesday so please remember to send your children in with their PE Kits
What exciting things have we been up to?
MIND Assembly
Fire Service Visit
Visit from the Principal of Waterhead Academy
MacMillan Coffee Morning
UCL at the Ethiad Stadium